REAL MADRID
Mariano and Brahim frozen out as clock ticks on their departures
Real Madrid have until the end of the January to seal moves for Brahim and Mariano and they have admirers but neither are keen on moves.
The winter transfer market will close at the end of the month and movement at Real Madrid has been slow. The situation could be entitled 'Waiting for Díaz' if it was a movie. Aside from Reinier, who will play at Castilla, the only two transfers will be in the opposite direction and both Brahim and Mariano could be on the move. Neither have played any minutes recently and they are both at the bottom of the chart when it comes to minutes played.
Mariano was the big surprise at the Spanish Super Cup when he came on and looked dangerous against Atlético. He hadn't played a single minute until they landed in Saudi Arabia. He was called up to one squad list against Mallorca but didn' see gametime. The injury to Benzema gave him a chance, however, and he played seven minutes against Valencia in the semi-final and another 30 in extra-time. Benzema's injury and some fitness problems for Jovic meant he was called into action. It looked like there might be more minutes on offer but the Serbien returned to training on Thursday and Benzema is also back training with the group too.
Despite a year and a half on the fringes at Real Madrid, the striker is still wanted. Espanyol, Benfica and Leganés are all interested in his services.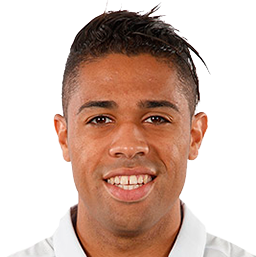 Mariano regained a little bit of confidence at the Super Cup but Brahim did not. The former Manchester City player has had chances but they have been limited: 9 minutes at the end of the Mallorca game, 9 against Eibar, 5 against Espanyol, 17 in Brugge. 40 in total and all at the end of games when making an impact is especially hard. He was brought to Saudi Arabia but he didn't get called into the squad despite the injuries. Getafe are interested. "We have asked Florentino Pérez for Brahim. He told me 'yes' as long as the player wants to go... But it seems the player doesn't want to leave Real Madrid," the president of Getafe, Angel Torres, said.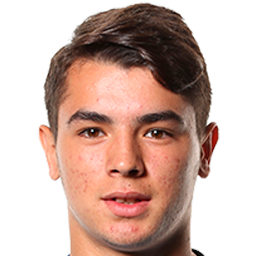 Real Madrid want to let at least one of the two go. They have 25 players in their first squad and had to sign Rodrygo to the reserve side. In the Champions League, they can't do that again though and will have to leave Asensio out in order to register the Brazilian. Asensio wants to return in the last few months of the competition though.
Castilla have done their homework. Manu Hernando has left for Racing Santander on loan and that leave a space for Reinier when that deal is made official. The Brazilian will not be able to play in LaLiga with Madrid, however, because all of their foreign spaces have been filled up.