REAL MADRID
Reinier makes express trip to Spain to sign with Real Madrid
AS understand that Reinier briefly travelled to Madrid and while his representatives deny it was to sign, a deal could be made official soon.
Reinier Jesus' move to Real Madrid is an open secret at this stage. The Brazilian did not join up with Brazil's under-23s in order to stay and sort his future out with Flamengo and he paid a flying visit to the Spanish capital, AS can confirm.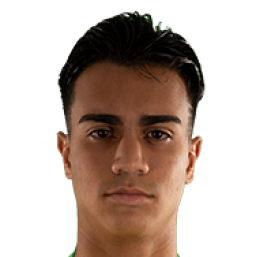 The player's inner circle reject, however, that he signed with the club, explaining that the kid is underage. The signing can only take play on Sunday 19 of January when he turns 18. 
Sources close to the situation have confirmed to AS, however, that they are just waiting to make the deal official with Reinier's presence in the capital that moves one step closer. In fact, the player has done his medicals in Brazil and the plan is that the club makes an announcement. 
They are trying to avoid doing it on Sunday when Brazil play Peru in the pre-Olympics.
Madrid wanted Reinier to fly to Spain earlier in the week with the permission of Brazil's football federation but that was changed thanks to the fixing of a second friendly for André Jardine's young Brazil team. After playing in that and starring, Reinier set off to Madrid. 
It means Reinier will miss the first two games of the pre-Olympics against Peru and Uruguay but will rejoin the team next Friday as a Real Madrid player.