Official: Reinier joins Real Madrid
The Brazilian player leaves Serie A side Flamengo and moves to the Santiago Bernabéu outfit on a 30 million euro, six-year deal.
It's official, Reinier Jesus Carvalho joins Real Madrid on a six-year deal. The fee for the 18-year-old's signature totals 30 million euro with 24 going to the Brazilian club and the remaining quantity being divided between the player, his family and agent. The term for the contract is for six years expiring on June 30th 2026.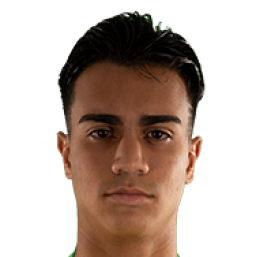 Pre-Olympic campaign and then RM Castilla
The player is currently involved in Tokyo 2020 pre-Olympic qualifying with the Brazilian U-23 side and it's anticipated that Reinier will move to Madrid on February 10 or 11th. The midfielder will start his time in Spain with Real Madrid's 'B' team Castilla in the third tier of the Spanish game (2B). This path-way was explained to the player and his representatives with all happy for the midfielder to play under Raúl and get to know Zidane and first team squad should the chance arise for an opportunity to play under the French coach.