Mbappé following the Hazard roadmap to Real Madrid
As Mbappé throws winks at Madrid, Florentino Peréz will sit back and allow the PSG star to take the bold initiative of opening the door to the operation.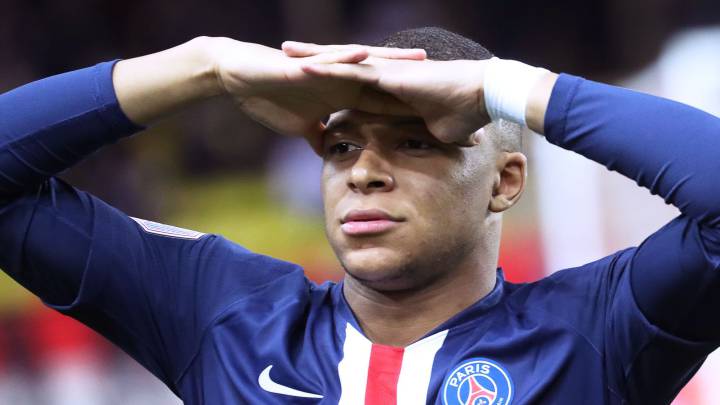 Having indefinitely put a hold to talks on a PSG contract extension, Kylian Mbappé has fed Real Madrid's hopes of signing him with his recent comments. The French star chose the most effective manner in this long game of seduction: the microphones of the media.
"If you're French, obviously you would have grown up with Zidane as your idol. After that, it was Cristiano Ronaldo," said Mbappé at the presentation of his new foundation. At an event in which the media were urged not to ask about his future, Mbappé, in his own way, could not resist throwing a wink in the direction of the Bernabéu.
Also this week he chose two major media outlets (the BBC and La Gazzetta dello Sport) to make further references to Madrid and Madridismo. Not only has he offered himself up as the star to fill the gap left by Cristiano ("I have to draw on Cristiano's career for inspiration"), he also hinted that talking freely about his future would harm PSG.
"Real Madrid? Everyone talks about it - when I was young I talked about it too. But now I'm a player and I know it's not the moment. We are in January - it's the money time of the season. Imagine I answer your question and say something. Everybody will talk about it and it's not good for PSG," he told the BBC.
Madrid stars open door to Mbappé
With a fine thread, Mbappé has also weaved messages for the Madrid dressing room. "I've always liked how Brazilians play," is a message he has repeated in several interviews. Madrid is currently a team dyed with the yellow of La Canarinha (Marcelo, Casemiro, Militao, Vinicius, Rodrygo, Reinier). At the last Ballon d'Or gala, the Frenchman was seen sharing good vibes with Vinicius and the pair have since struck up a good friendship through Instagram.
And it's not only Vinicius that would welcome him with open arms. Zidane once again paid big compliments to his young compatriot ahead of the Copa del Rey game against Salamanca ("Before I was the example, now it is Mbappé"). Meanwhile, Nacho, usually a restrained character in front of the microphone, had no qualms in opening the door to the PSG forward.
"Mbappé is a top footballer, I don't like to talk about players from other clubs, but if he's sending us signs, we have to be alert to receiving them," said the Madrid defender after the Salamanca game.
Mbappé following the Hazard roadmap to Madrid
Mbappé's decision to put PSG contract talks on the back burner fits perfectly into Madrid's strategy. Florentino Pérez will not make any aggressive movements given his good relationship with PSG.
The Bernabéu board can sit back and allow Mbappé take the bold initiative of opening the door to Madrid, despite the constant pressure he is under to renew in Paris. "It's a similar roadmap to the one Hazard followed and he ended up here," it has been argued.
But French football's biggest star has time on his hands. He just turned 21 in December and his contract with PSG ends in 2022, which allows him room for manoeuvre. If the transfer doesn't happen this summer, he can wait until the summer of 2021, at which point he will be able to call the shots with PSG as he will be just one year away from leaving on a free. That is why Mbappé is not afraid to throw so many winks at Zidane and Madrid. And that is good news for everyone at the Bernabéu.