PREMIER LEAGUE
Tottenham break off negotiations for Willian José
The Premier League side will not sign Willian José and he has to remain at Real Sociedad in what has become a very complicated situation.
Willian José will not be moving to Tottenham. AS understands that the Premier League side have given up on the Brazilian striker, which is a big change from last week when Mourinho's side were confident of a deal. It moved even closer when the player refused to play in the Copa game against Espanyol with a Spurs move hanging in the balance.
It looked like a situation that had one solution. The clubs were keen to get a deal over the line but negotiations have broken down over his price tag. The LaLiga side asked for €30 million and Tottenham weren't willing to go that high. 30% of Willian José's rights are owned by Fondo de Inversión Maldonado and that is why La Real wanted a higher fee because they weren't going to pocket all of the cash Spurs were offering.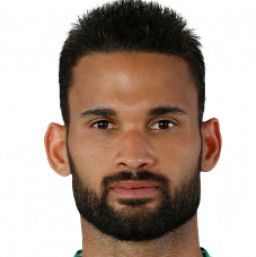 Mourinho set his sights on the striker due to Harry Kane's injury. He will miss a couple of months but they did manage to sign Steven Bergwijn. The Dutch attacker cost €30 million but is more of a winger than a pure striker.
This leaves Willian José in a difficult situation at Real Sociedad. The Brazilian has to find a new club before the end of the transfer window or remain at the Anoeta in a complicated setting. Spurs are off the table but the idea of another club coming in for the 28-year-old is still very much an option.