Monterrey and Tigres in Top 10 of America's most valuable football teams
The two clubs from Monterrey are the only two Liga MX teams that appear in this list. Monterrey is ranked sixth while Tigres made it into tenth place.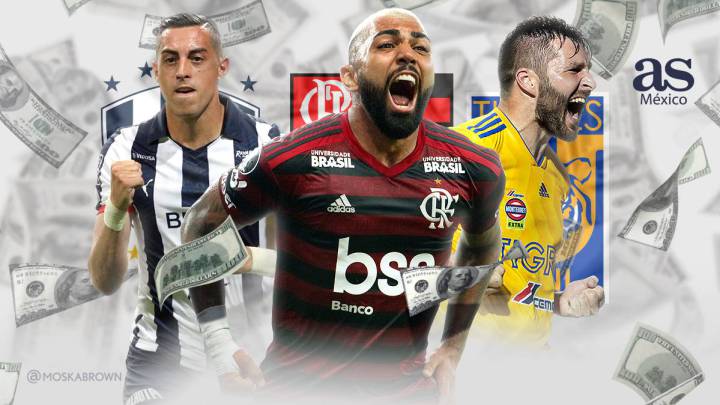 Slowly but surely clubs from the Liga MX are putting themselves among the most expensive football teams in America. The signings of important players have increased the value of certain teams over the past decades, particularly Monterrey and Tigres, who have been named in the Top-10 list of America's most valuable football teams.
After winning the Liga MX title last semester and finishing third place in the Club World Cup, Monterrey increased their value significantly, with the likes of Cesar Montes, Carlos Rodriguez, Stefan Medina and Rogelio Funes Mori all seeing their value rise. The club has also had more money to sign new footballers like Matias Kranevitar and Ake Loba that joined for this Clausura 2020.
Following its achievements in 2019, Monterrey increased its team value to $100.32 million, a figure that has never been seen before in the history of the Liga MX. Even though they might lose Rodolfo Pizarro, they will still remain in the top-10 but their team value would decrease to $89.32 million dollars.
Tigres also made it to the top-10 and is the second most expensive team in Mexico with a team value of $77.88 million. For this semester they have signed Nicolas Lopez and that helped increased their value significantly.
The rest of the Top-10
One of the most expensive teams is Flamengo, who won the Copa Libertadores last year, and has Gabriel Barbosa, who is worth $25.3 million. Gremio has Everton and Matheus Henrique that combined are worth $62.7 million.
Other teams with expensive players are Monterrey who own Rodolfo Pizarro and Maximiliano Meza at a combined worth of $22 million. Tigres have Carlos Salcedo and Guido Pizarro, with each player worth $8.25 million.