Chivas honour Jorge Vergara with new museum at their stadium
The former owner of Guadalajara died three months ago and the family decided to build a museum to honour his legacy and what he achieved with the club.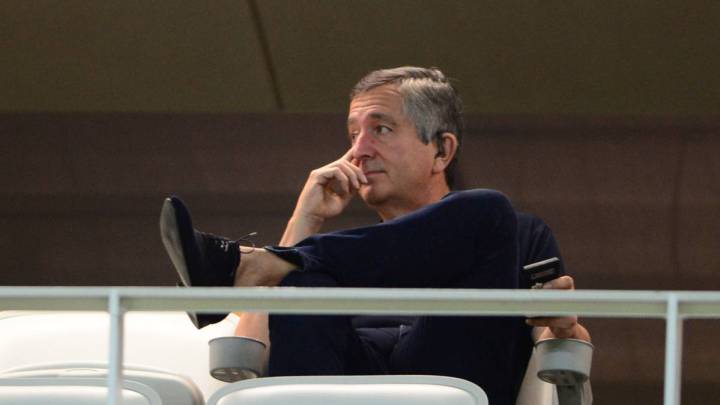 It has almost been three months since his death and many people in Guadalajara, especially his family, still reminisce about what Jorge Vergara achieved for the club. Seeing as many of his belongings were still in the institution, the family decided to honour him by building a museum inside the stadium.
An exhibition about Jorge Vergara was put together for an event this weekend but instead of dismantling the displays, the family thought it would be a good idea to create something more permanent with Jorge Vergara's memorabilia so that fans can visit whenever they like.
🎥 En el estadio rojiblanco se montó un homenaje a Jorge Vergara. Entre otras muchas cosas para recordarlo, hay una réplica del avión que tuvo. Se evalúa la posibilidad de montar más adelante la exposición para la afición de Chivas. @ASMexico @US_diarioas pic.twitter.com/e3Up9dRoSc

— César Huerta Salcedo (@huerta_cesar) February 11, 2020
"We are talking about reopening the museum because we hear there is a lot of interest from fans to walk around and look at Jorge Vergara's memorabilia during his time with Chivas. He was an amazing human being with a noble heart and he was an excellent business man. He was a visionary like no other, you never knew what he was thinking or what he had planned next but with him anything was possible", said Sara Cortinas who used to be Jorge Vergara's assistant.
"He worked 24/7 always answering calls from distributors. There were times he had meetings in three different countries in one single day. He was a workaholic always trying to meet deadlines," Cortinas added.
Cortinas hosted a tour for the media at the event, which included, among many other personal items, a replica model of Jorge Vergara's private plane which he used to travel to watch the team's matches.
"The idea came from his sons to honor the legacy of their father. It was only made for the event we had this past weekend but we received very positive feedback from the employees that came from Russia, Europe, South Africa, United States and of course Mexico."
Before concluding the tour for the media, Cortinas almost burst into tears while she remembered what it was like working for Jorge Vergara, "This is very emotional for me, he was a great teacher, boss and he would always listen to me. Many times he helped people that had health problems or that needed money and he always told us not to say anything to anyone. He had a big heart," she concluded.