Real Madrid: Sergio Ramos' contract talks are complicated
Los Blancos' captain has a deal in place that runs until June 2021 and the club are yet to discuss extending it with the player, with both at odds in the detail.
Sergio Ramos' current contract comes to an end in June 2021 and, as yet, Real Madrid have not been in touch with him regarding extending it. The player would like to add a further two years to the agreement, something that the club are not keen to offer.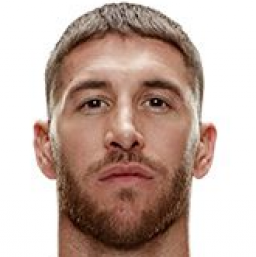 Ramos and Madrid: contract differences
Los Blancos are in no hurry to progress on this subject. They understand that Ramos will be 35 by the time his current contract expires, therefore, it is still deemed too early to assess whether or not to extend it. In the case that the two parties do reach an agreement, the club's position is clear: one year at a time.
If the Andalusian is performing at a high level during the next campaign, then an extension would be offered taking him to 2022, the year in which the Qatar World Cup will be played. However, for the moment, Madrid do not see a renewal for their captain, who turns 34 at the end of March, to be a priority in need of addressing. There is little concern about the fact that he will begin the 2020-21 season in his final year of the contract.
The player, meanwhile, does intend to continue at Madrid... and for two more years. Last summer, after his flirtations with a move to China ended, he asserted that his intention was to retire with the Spanish giants. Despite Ramos' significant influence and importance in the dressing room, though, it is difficult for the club to accept the idea of extending for two more years (until 2023), as the policy with players over 32 is to review on a year-by-year basis. With the limitations of Financial Fair Play in mind, Madrid's chiefs know that they have to be careful with the squad's salaries. The captain is, along with Gareth Bale, currently in receipt of the largest pay packet at the club (around 14 million euros net).
Thus far, Sergio Ramos has renewed three times since signing for Real Madrid in the summer of 2005 from Sevilla (when his 27-million-euro release clause was triggered). He initially signed a contract for eight seasons and in July 2011 the first renewal arrived, taking him until 2017.
In the summer of 2015, the first 'soap opera' began, with news that Manchester United were very interested in the defender, and his extension with Madrid had not been closed off. In the end, the negotiations worked themselves out and he agreed to continue in Spain until 2020. That contract was extended again in 2017, although this time there was no official announcement by either the club or the player. His financial conditions were improved in those talks and an extra year was added. That is the contract that is still in force today.
Real Madrid captains
There are some recent precedents of captains leaving Los Blancos that we could look upon for some reference in this regard, namely Fernando Hierro, Raúl González Blanco and Iker Casillas.
None of these Madrid greats retired at the club that made them legends. Hierro left at the age of 35 for Al-Rayyan, later finishing his career at Bolton Wanderers. Raúl departed at 33 for Bundesliga side Schalke, before moving on to Al Sadd and then New York Cosmos of the MLS. The Spanish goalkeeper said goodbye to the Bernabéu at the relatively young age of 34, joining Porto.
Although Raúl had lost his position in the first XI during his last season, both Hierro and Casillas left Madrid after being undisputed starters. The defender's contract came to an end and was not renewed, while the goalkeeper and striker both came to an agreement with the club to end their contractual relationship due to various factors.