Cristiano Ronaldo authorised to fly direct to Italy despite coronavirus restrictions
According to Italian outlet Tuttosport the Juventus player has been given government permission to fly to Turin from Portugal despite the Italian lock-down due to Covid-19.
Cristiano Ronaldo is in Portugal on a brief visit to celebrate his sister's birthday in the company of his family. His mother, who recently suffered a stroke but from which she has recovered, is also in attendance.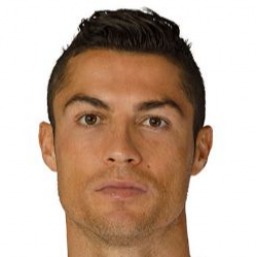 The Juventus player was expected to be returning to Turin on Thursday, despite the restrictions on travel in and out of Italy, with the country on lockdown in a bid to prevent the spread of the coronavirus. The Portuguese government has prohibited flights from Portugal to Italy, however, according to Italian outlet Tuttosport, Cristiano Ronaldo has been given special permission to fly directly to Italy from Portugal on a private plane, avoiding the blockade.
What is not clear is whether Cristiano Ronaldo will be exercising his permission, after the news broke on Wednesday evening that a Juventus player, Daniele Rugani, has tested positive for coronavirus.