JUVENTUS
Coronavirus Ronaldo: Juve star to buy materials to fight Covid-19
Cristiano Ronaldo has followed the example of Jorge Mendes and started to buy medical equipment for São João de Oporto to fight coronavirus.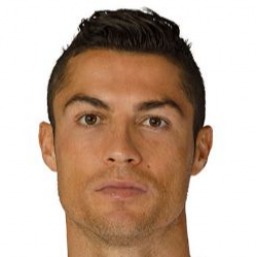 AS understands that Mendes' initiative will be followed by several footballers among them his client Cristiano Ronaldo. They are waiting for more footballers to join the fight against the pandemic. Ronaldo is currently in Madeira with his family after his mother suffered a stroke recently. He travelled there with the okay from Juventus.
Owner of Zara joins coronavirus fight, Mendes too
In Spain, the Ortega family, owners of Zara, have ordered supplies for hospitals. Amancio Ortega's daughter, Sandra, has donated more than one million masks, 5,000 protective suits and a number of screen protectors according to La Vox de Galicia.
The materials were purchased from a Chinese company and will arrive in Spain soon. Inditex, the company's name, announced that they would donate 300,000 surgical masks and other materials. The clothing company have also started making robes and other medical supplies. They will soon start to make masks, gloves, protective glasses, hats, pants and sanitary face protectors.
The initiatives by the Ortegas in Spain and Mendes could have a positive effect. The spokesperson from Gestifute said on social media: "With the emergency that is affecting our country, Jorge Mendes and Gestifute have committed to contribute resources that serve the hospitals in our country in the fight against Covid-19. Jorge Mendes has ordered three ventilators that will serve the hospitals in the north of the country."