Coronavirus: Liga MX president remains isolated due to Covid-19
The president of the Mexican league, Enrique Bonilla, tested positive for coronavirus a few weeks ago and remains isolated because he has not fully recovered.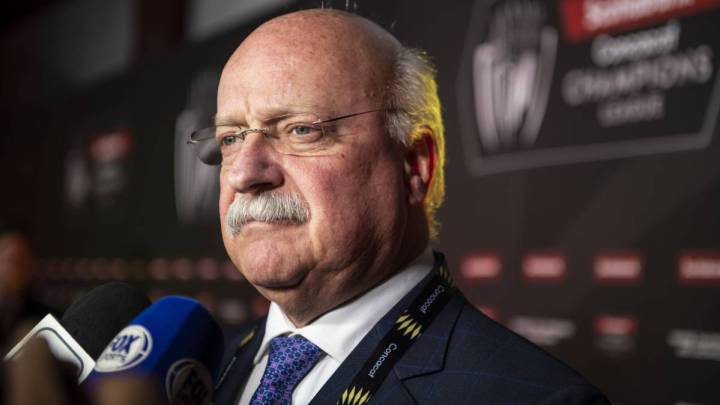 On 20 March, the Liga MX released a statement that the league's president Enrique Bonilla had tested positive for Covid-19 after coming back from a trip via Spain a few days earlier. Since then Bonilla has been in quarantine and isolated but he has not been able to recover fully from the virus.
It has been 10 days since Bonilla was diagnosed with coronavirus and according to ESPN the Liga MX chief has been doing generally well, despite having had a fever a few days ago.
You can stay up to date with the latest coronavirus news with our live news feed.
Bonilla:
"
I am one of the asymptomatic carriers"
According to health experts a person can recover from Covid-19 between 10 to 14 days after contracting the virus. Symptoms of the new coronavirus are fever, coughing, a sore throat and difficulty in breathing (in the worst of cases).
"I am one of the asymptomatic carriers, I do not have any of the symptoms. I had a meeting at the FIFA headquarters in Zurich on March 10, then I stopped in Madrid before returning to Mexico. I felt fine until Monday morning when my throat started to hurt," said Bonilla during an interview after he was diagnosed with Covid-19.