Manchester City fans plead with David Silva to stay
The Spanish midfielder will be out of contract in June and has announced his plan is to move on. City fans don't want to see him leave and hope he'll have a change of heart.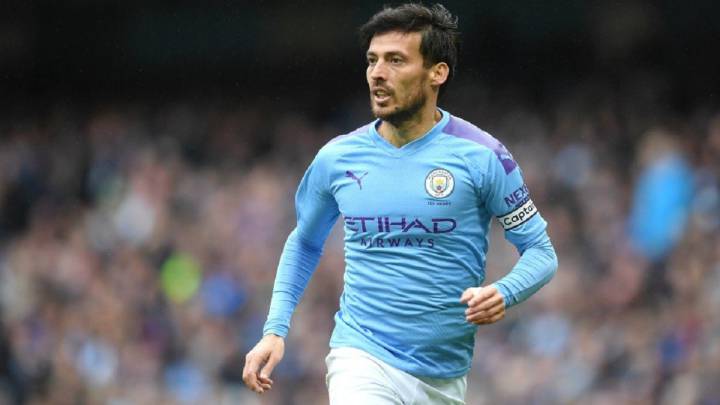 David Silva is one of the most-loved players at Manchester City. The 34-year/old Spanish midfielder will be a free agent at the end of June, after more than a decade's service for the club. That's one of the reasons why most City fans don't want him to leave - at least not this season because they might not get a chance to give him the kind of send-off he deserves.
Silva, City's golden boy
Football in England is on hold due to the Covid-19 pandemic and as things stand, there is no date for the Premier League to resume to play out all of the remaining matches. There is talk that the league could be completed in the summer but by then, Silva will be out of contract with City and with all likelihood, have an agreement to join another club. If that happens, Silva will have already played his last game for City. With that in mind, supporters are begging him to stay on for another year so he can be given a big farewell at the Etihad in 2021.
Don't leave us David! Stay for another year

— thomaspei (@thomaspei5) March 16, 2020
This season is void so you will have to stay at City next year.

— Paul May (@paulgmay) March 15, 2020
Silva's contract will be up on 30 June, and the player has made it known that his time in Manchester is coming to an end. Fans hope that maybe, he will reconsider. "Don't Go!", "We want to be able to say goodbye" or "Please stay!" are just some of the messages that City fans have left on his social media accounts in recent weeks. The club hasn't responded. It seems that Silva will be leaving the Premier League very soon...