Liverpool's Ljinders: 'We want to finish and finish in our style'
Liverpool's assistant manager, Pepijn Lijnders, revealed what the club is doing to keep their momentum going throughout this extended period of isolation.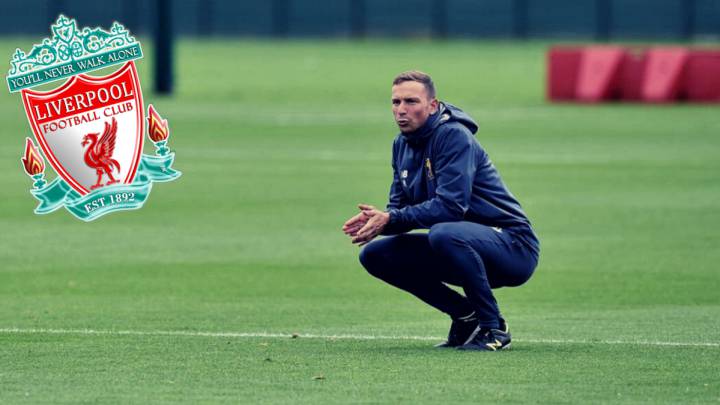 Managers and coaches often talk about the lack of time in the modern game - not enough time between matches; no time for new players to adapt and no time to work on new ideas. But with all major leagues now suspended for the foreseeable future, time off is now more hindrance than help.
Jürgen Klopp's Liverpool, in particular, are a side whose success in recent years has been built on their relentless intensity. Once in their stride this Liverpool team can crush even elite opposition with their momentum alone. Now, coronavirus could see that come to a shuddering halt.
One of the people tasked with keeping the squad fit and firing is Pepijn Linders, who spoke about how difficult the current situation is for the team.
"Right now, health and world cooperation is what counts, what's most important. But you can't deny that we can't wait to start again when the time is right and it is safe to do so - we want to finish and finish in our style.
"For the last two years, we have fought each day on an incredible level, so this work ethic is continuing even from home."
Demands
The physical and mental demands of Klopp's style of play mean his squad must be on top form every game and he will want his players to continue their current level of performance when football does eventually return.
For that, his coaching set-up will be vital and Lijnders explained what is being done behind the scenes:
"The support from Mona [Nemmer] is super and the passion of our sport science department works accumulatively. Andreas [Kornmayer] and Mona are in control of maintaining the physical level of the players, adding great variety to their programmes. The detail and all the ingredients are in place for keeping our DNA; they are in all of the programmes, demanded by Andreas".
Earlier this week the Liverpool squad were brought together via video-call for a yoga session. Aside from being a physical work-out, it was also a vital opportunity to reunite the squad who have become an incredibly tight-knit group under Klopp's leadership.
For the coaches too, that sense of community is important and for Lijnders the session represented a chance to reconnect with the team in a new way:
Missing the boys
"It's the way forward in these times, to create some interaction and group work. This is also what I mean with variety. Yoga is such a powerful method where flexibility and strength come together. It was a great moment also because it was the first time we were all together again. Like Jürgen said last week, I also really miss the boys."
The Premier League were yesterday forced to extend the suspension of fixtures indefinitely with the early-May restart date looking increasingly unlikely. As long as this situation continues, the role of coaches and support staff will only grow more important.