Coronavirus lock down in USA: which states and what measures have been applied?
The US has been hard hit by the coronavirus pandemic, but what are the restrictions across the country and in which states is a total lock down in place?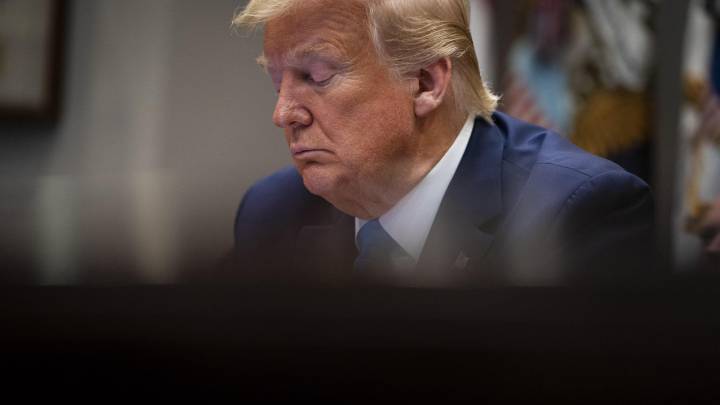 The USA is handling a huge number of coronavirus cases as the global pandemic descends on the country, with New York in particular experiencing huge numbers of cases and deaths, which topped 4,000 on 7 April. Many states have taken preventive measues but a nationwide lock down is almost impossible for Washington to impose due to the autonomous nature of the country's federalist state system.
The administration of President Donald Trump estimated that there will be between 100,000 and 200,000 deaths as a result of the Covid-19 pandemic. Dr. Anthony Fauci and Dr. Deborah Birx, of the White House's Coronavirus Task Force, made the grim forecast during the daily presidential briefing on 31 March, but added that mitigation measures in place have prevented a far larger outbreak in the US, where there are were 386,817 confirmed cases of Covid-19 and over 12,285 deaths as of 23:00 on 7 April.
Despite Trump's initial downplaying of the coronavirus epidemic, the US president has since changed his tune. Trump has warned US citizens that the country will "reach a horrific point in terms of deaths from coronavirus, but from that point, things will start to change," while adding that the initial projections "may be on the high side."
US states have put lockdown procedures in place and assured the populace that essential services will be maintained, but what does that actually mean for US citizens?
US Lockdown
President Donald Trump has warned that the US will reach a "horrific point" in terms of death rates as one of the country's top doctors said the nation should brace for levels of tragedy reminiscent of the bombing of Pearl Harbour and the 9/11 attacks https://t.co/S9L2bQEamN

— SkyNews (@SkyNews) April 6, 2020
The lockdown is far from complete, with California issuing the first order for citizens to avoid non-essential outdoor activities in mid-March, but major cities and potential hotspots have issued a stay at home order. Chicago, the third-most populated US city, issued an effective lockdown as of Saturday, March 21st at 5pm CT until further notice, while also closing all public facilities.
However, there is no national policy on lockdown as yet, leaving many US citizens free to travel across states, potentially from hotspot areas to ones as yet largely unaffected by Covid-19.
Several states have already ordered businesses, schools, and workplaces to close and enforced social distancing by limiting public gatherings, with California, Illinois, Indiana, Michigan, Ohio, Washington, West Virginia and Wisconsin adopting the most comprehensive policies by mandatory statewide quarantine.
Other, less-affected states such as Mississippi and Oklahoma have closed schools but have yet to impose any other restrictions. The vast majority of US states have reduced the size of permitted public gatherings to 10 people. Only Nebraska and California have yet to close all schools completely.
US states announce paid sick leave for Covid-19 emergency
At least 32 million nurses, caregivers, and food service workers in America don't have access to any paid sick leave.

It's morally wrong and, as the coronavirus crisis makes clear, it puts us all at risk. https://t.co/b6ZTIhBWl8

— Hillary Clinton (@HillaryClinton) March 11, 2020
At least 24 states have directed all residents to stay at home and seven have announced the closure of schools for the remainder of the academic year. The US, though, lacks the power to shut down the entire country through a decree from Washington, with most states operating autonomously. Even the Centers for Disease Control and Prevention (CDC), does not have the authority to enforce a nationwide lockdown.
Meanwhile, a handful of states have announced a paid sick-leave package for workers who either contract Covid-19 or are forced to take time off to care for relatives or loved ones who become infected with the corronavirus.