The United States coronavirus deaths to lead the world
Death toll keeps increasing in the United States Covid-19 and the number of deaths is now the second highest in the world. Only Italy has more deaths.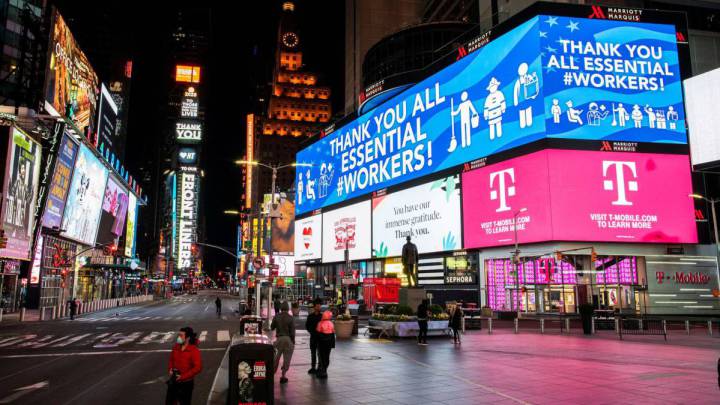 On Friday the United States became the second country with the highest number of coronavirus deaths, only Italy having more, with 18,279 at the time of writing. U.S. deaths due to the pandemic topped 17,000 even though there are signs that Americans staying home is curbing the new infections.
At this rhythm the United States should expect alarming numbers of Covid-19 deaths this week and so far there are more than 450,000 that have tested positive nationwide. New York has the highest number of deaths due to the virus and Wyoming is the only state with no deaths reported.
New York the epicenter of the outbreak
The 'Big Apple' has been affected the most by the coronavirus pandemic in the United States. New York has a population of almost 20 million people, 7,067 have died and 161,807 have tested positive for the coronavirus. New Jersey is behind New York with a total of 1,709 deaths and 51,000 people have tested positive.
With many Americans celebrating the Easter holiday on Sunday, the top U.S. infectious disease expert warned that it is too early to relax restrictions on Americans. As of Friday 472,000 people had tested positive for Covid-19 and the daily cases have been rising by 30,000 to 35,000. Globally, there have been over 1.5 million confirmed cases, with the death rates approaching 100,000.