Historic US player criticises Pulisic-Donovan comparisons
Former USMNT international Alexi Lalas says no one should compare the players, because Christian Pulisic's career as a footballer has just started.
Since Christian Pulisic made his debut in March 2016 with the United States Men's National Soccer Team (USMNT), many have been comparing him with US international legend Landon Donovan. Many people said that the Chelsea winger will lead this generation to the next World Cup and achieve many important things with the USMNT like Donovan did in his time.
According to former US international player Alexi Lalas, no one should be making these comparisons because Pulisic's career has just started and it's too soon to talk about that. "No one should be asking this because Pulisic hasn't even played a World Cup. He hasn't achieved anything yet and so far injuries have taken the best of him."
Pulisic and the rest of the USMNT failed to qualify for the last World Cup in Russia 2018, while Donovan played in four Gold Cups, one Confederations Cup and four World Cups with the United States.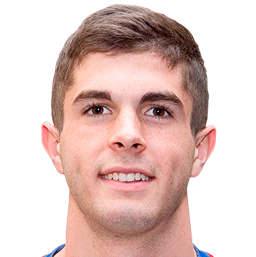 Christian Pulisic's injuries
At age 17, the American winger was promoted to Borussia Dortmund's first team and went on to show the potential he has as a footballer. Pulisic played for Dortmund for three seasons, scoring 10 goals in 81 games in all competitions. This summer he signed for Chelsea, but injuries have kept them off the pitch since January and he has failed to make an impact in the team so far.