Coronavirus Lockdown UK: when did it start and when will it finish?
Dominic Raab says the UK lockdown will continue for at least another three weeks and outlined five things that have to happen before measures are relaxed.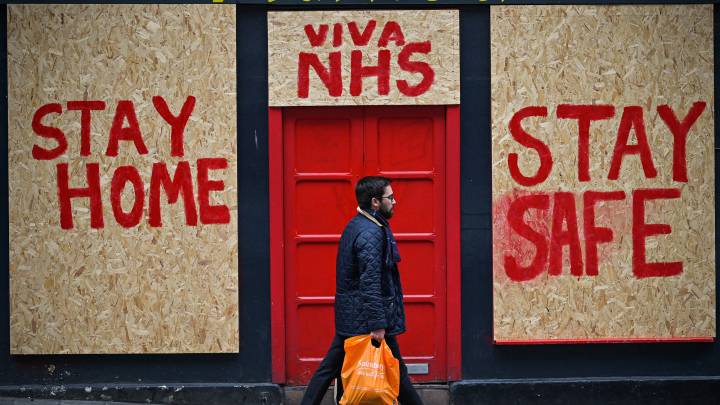 The UK's coronavirus lockdown measures will remain in place until the first week in May (another three weeks from 16 April) according to Dominic Raab.
The foreign secretary said that lifting measures now would cause more deaths and further pressure on already over-worked NHS employees. Mr. Raab, who is standing in for Prime Minister, Boris Johnson says: "We still don't have the infection rate down as far as we need to."
Mr. Johnson was hospitalised after testing positive for the virus and says he owes his life to the NHS.
The UK is one of the most affected areas in the world with over 13,000 deaths and over 100,000 cases. They have suffered over 700 deaths now for more than a week with a peak of 980 on 10 April. Mr. Raab is worried about a second peak and says that the virus continues to spread in hospitals and nursing homes where clusters can be fatal.
Business closed and gatherings of more than two people were also forbidden on 23 March as the UK tried to get control of the virus. They had time to react but huge-scale events such as Cheltenham Racing festival and the Liverpool vs Atlético Madrid game at Anfield took place at a critical juncture and since then, cases and deaths have been steadily rising.
5 things that need to happen before lockdown lifted
Raab laid out five things that need to happen before the lockdown is lifted (Reuters).
1. "We must protect the NHS's (National Health Service) ability to cope. We must be confident that we are able to provide sufficient critical care and specialist treatment right across the UK."
2. "We need to see a sustained and consistent fall in the daily death rates from coronavirus so we are confident that we've moved beyond the peak."
3. "We need to have reliable data from SAGE (Scientific Advisory Group for Emergencies) showing that the rate of infection is decreasing to manageable levels across the board."
4. "We need to be confident that the range of operational challenges, including testing capacity and PPE (Personal Protective Equipment), are in hand, with supply able to meet future demand."
5. "This is really crucial: we must be confident that any adjustments to the current measures will not risk a second peak of infections that overwhelms the NHS.