Which US states have extended lockdown dates?
With several US states planning on relaxing lockdown restrictions as of the first of May, seven states confirmed an extension to their respective lockdown dates.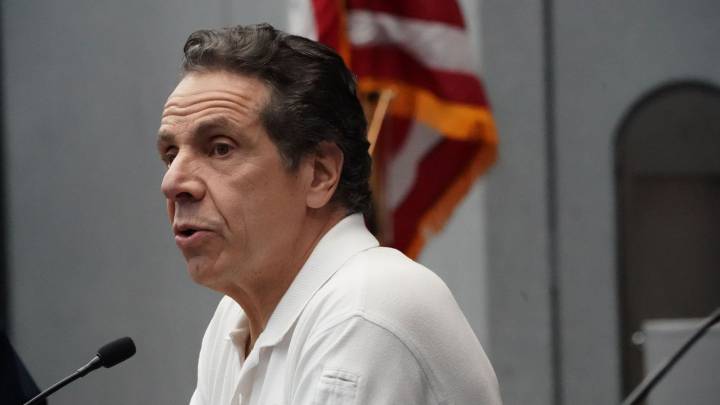 After the District of Columbia and California confirmed lockdown extensions through to 15 May, this evening seven states from the Northwest of the country confirmed that they would also maintain their period of lockdown through to mid May.
Andrew Cuomo (Governor of the state) has extended the New York state shutdown to 15 May. He said the unknown tally of infections is what is stopping him from reopening the economy because if people who don't know they are infected return to work, they risk infecting countless others and wiping out all the progress that has been made.
Only after May 15 will he begin to consider allowing some people back to work. Even then, it will be a phased return and businesses have to prove how essential they are and then how they can maintain social distancing among employees.
Another 606 people have died from the virus in New York on Thursday, the lowest figure in 10 days, bringing the total above 12,000 in the state.
The six states surrounding New York which will observe lockdown through to 15 May are Pennsylvania and New Jersey to the south, Connecticut, Rhode Island, Massachusetts, and Vermont to the east.
Wisconsin Gov Tony Evers previously extended his through to May 26 with Virginia, Kansas and Idaho - also confirming extensions on social distancing policies earlier this week as did officials in cities across Missouri, Texas and Louisiana.
At the end of the day, we have to remember that we're all in this together, folks. While we may not all be in the same boat, we are all weathering the same storm. Thank you all for the work you've been doing by staying safer at home.

— Governor Tony Evers (@GovEvers) April 16, 2020
To date, there has been a total of 673,215 confirmed cases of coronavirus in the US, with 34,384 deaths.
Live coverage of the coronavirus crisis
You can keep abreast of the latest developments in the coronavirus pandemic by following our daily live blog.
---
The complete lowdown on Covid-19