'Corona Container' developed to help tackle Covid-19 hotspot
Belgian design agency Bump has devised a coronavirus testing system to help safely test citizens in what has become one of the worst-affected areas of Europe.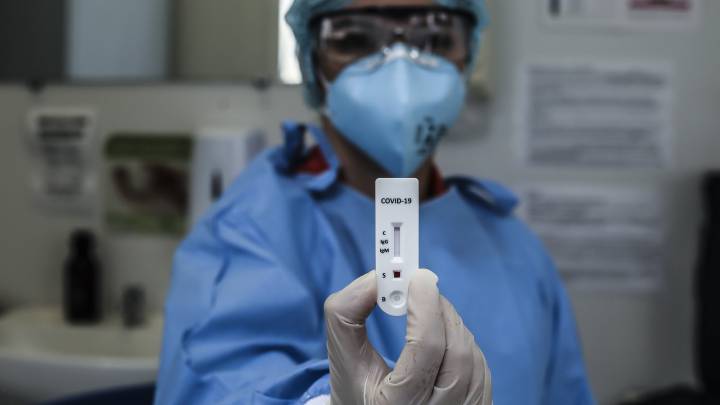 In the last week, no European country has recorded a higher coronavirus death rate than Belgium, leaving Belgian authorities searching for a way to control the sharp rise.
The central European country shares a border with Northern Italy – initially the European epicentre of the virus – and has a large elderly population with a number of densely populated cities.
However, Belgian health ministry spokesperson Emmanuel Andre argued that it may be a consequence of their more all-encompassing approach to data gathering that makes their figures look worse. Belgium has been including deaths that are suspected to be coronavirus-related but have not been confirmed using testing.
"The point of including suspected cases is to get the best picture of the level of this outbreak in our community, including outside the hospitals," he said. "If we know this then we can better act on controlling this outbreak at the source of infection."
'Corona Container' allows 300,000 to be tested in three weeks
Reliable testing is the next step in the fight against coronavirus for governments all around the world. Vaccines are thought to be over a year from becoming a reality due to the intensive clinical trials required so testing plays a vital role in limiting the spread.
To help ease the burden of mass testing on Belgium's health service, design agency Bump have produced an open-source plan that they say would allow 300,000 city residents to be tested in 20 days.
One of the fears with mass testing is that by gathering people in hospitals you increase their risk of infection. The 'Corona Container' plan uses repurposed shipping containers placed in public spaces around a city with clearly marked tracks so individuals can queue, test and get their results while maintaining social distancing.
Bump out to spark "creative conversation" on "safe, fast" testing
Brett Kobie, Bump's Strategy and Creative Director, spoke to The Brussels Times about his hopes for the system. "Our goal is to kickstart a creative conversation on how to roll out mass testing in a safe, fast way that can serve as positive reawakening in cities, instead of the scary, sterile experience it would be if no one put any thought into it," he said.
Designed with the city of Antwerp in mind, the concept could be reproduced in any city with large public spaces where 'drive-through' testing is not an option.
"We now have considerable traction in Antwerp," said Kobie. "If we can get cities like Brussels, Ghent and Liège on board, we have a chance to incubate a system in Belgium that can be rolled out across other cities that much faster."
Live coverage of the coronavirus pandemic
You can stay up-to-date with the latest developments in the coronavirus crisis by following our daily live blog. We also have dedicated rolling feeds for Nigeria and the United States.