Donald Trump "Spain is destroyed, it is incredible"
During his daily briefing, President of the United States Donald Trump reminded everyone how devastated Spain is due to the coronavirus pandemic.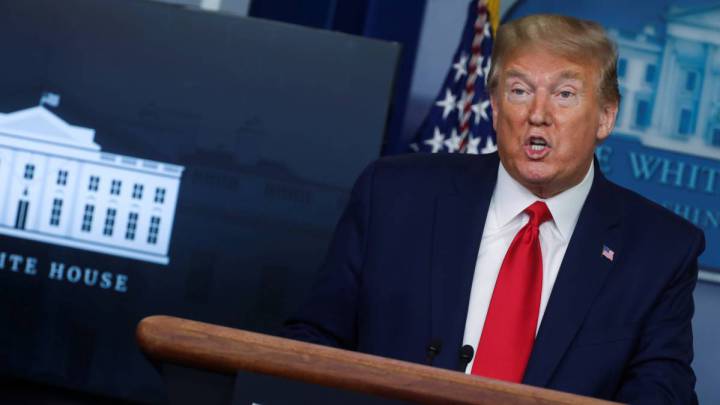 The United States, Spain, France and Italy are the countries that have been the most affected by the coronavirus pandemic, with a high number of victims and confirmed cases. Even though the US is the country with the most cases (786,566) and victims (42,301) the death toll ratio is higher in Spain because of the size of the population.
During Donald Trump's daily briefing on Monday, the White House had a graphic prepared showing these numbers, which allowed the president to lament the situation in Spain and Italy, deflecting focus away from his own situation. At that point, Spain had 200,210 confirmed cases with 20,852 victims, while Italy had 181,228 confirmed cases and 24,114 victims.
Trump attacks the WHO and China again
During Sunday's daily briefing Donald Trump had pointed fingers once again at China and the World Health's Organization (WHO) and he blamed them both for not acting rapidly and appropriately when the coronavirus pandemic started back in December.
"We predict that in the United States we will reach the death toll of 60,000 and that is horrible. I am not happy because we all know China could've stopped the virus and they didn't do it and the WHO didn't act rapidly either."
This pattern of deflection and pointing blame elsewhere by Trump is one we are all getting very used to, and as every day passes, more contradiction appears. He is hoping, however, that his strong voting base remains blind to the truth.