Coronavirus: China replies to Donald Trump's threats during Covid-19 pandemic
The President of the United States has warned on multiple occasions that he will send investigators to China to look into the source of the outbreak.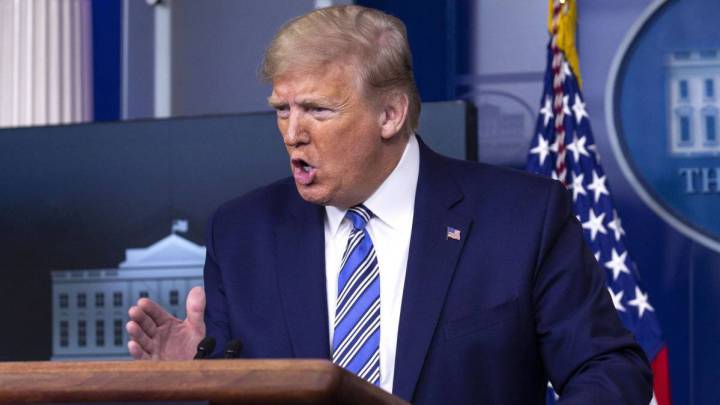 The President of the United States has made it clear that he believes China is responsible for the coronavirus outbreak that has killed thousands of people around the world. Donald Trump said on Sunday that China may be 'knowingly responsible' for the virus and that he intends to send investigators to Wuhan to look into the origins of the Covid-19 outbreak.
"Let's see what happens with their investigation. But we're doing investigations also," Trump said at a White House news conference on Saturday. "If it was a mistake, a mistake is a mistake. But if they were knowingly responsible, yeah, then there should be consequences."
"It is clear to us that not only was there a failure by the World Health Organization to communicate to America and the world what was happening in China, but also that China was not as forthcoming as they should have been," Vice President Mike Pence added on Fox News Sunday.
China replies back to Donald Trump's accusations

Following the accusations levelled by Trump and the White House, China replied that the United States should be more concerned about the number of confirmed coronavirus cases in the country, which has become the epicenter of the outbreak.
"Let's be clear here; China is not an enemy of the United States. The entire world should unite to fight this pandemic and attacking or blaming China for the outbreak is not doing any good to anyone. Everyone needs to focus on stopping the virus from spreading. The United States should stop making false accusations and focus more on their current problem," said the deputy director of the Foreign Ministry Information Department, Geng Shuang.
China calls for unity amid coronavirus pandemic
China has been updating the US on the coronavirus and its response since Jan. 3. On Jan. 15 the US State Department notified Americans in China US CDC's warning about the Chinese Virus. And now blame China for delay? Seriously?

— Geng Shuang 耿爽 (@SpokespersonSG) March 19, 2020
During his press conference Shuang also requested that the entire world "unite instead of pointing fingers" after news emerged that Trump's administration is considering a lawsuit against China over the coronavirus pandemic.