US unemployment figures: latest jobless claims, 23 April
The impact of the Covid-19 pandemic across the United States of America continues to be felt with a further 4.4 million filing for unemployment during the past week.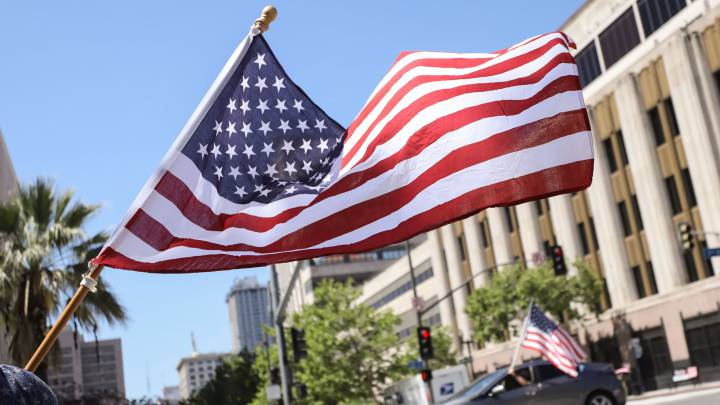 The economic toll of the ongoing coronavirus pandemic shows no sign of tailing off with the release of unemployment figures in the United States today, which confirmed that a further 4.4 million people joined the jobless queue during the past week.
It means that the total number of unemployed in the US has risen by 26.4 million, or 15% of the workforce, in little over five weeks. Economists have forecast that the unemployment rate for April could rise to 20%.
Stimulus spending
Coronavirus relief money is arriving in bank accounts as states across the country struggle to process unemployment claims filed by more than 26 million Americans over the past month, and helping some people cover the essentials.
Hyniah Herrin, 26, wanted to enroll in college this fall but put those plans on hold after she lost her two part-time jobs as a school bus driver and restaurant host in Philadelphia. The stimulus money landed in her bank account on Monday, and she's holding on to it. "We don't know when we're going to be able to resume life," Herrin said.
"This has been a really devastating shock for a lot of families and small businesses," Aaron Sojourner, a labor economist at the University of Minnesota told Associated Press. "It is beyond their control and no fault of their own."
Follow all the latest news related to the coronavirus crisis with our daily feed.
USA hit
All areas of industry appear to be unable to avoid hits and every state across the land is being hurt by the effects of the lockdown measures, despite them being slacker than in some other countries.
Considering that prior to this pandemic, the record high for US unemployment was set in 1982, at 695,000, but forecasts say that a 15% rate could soon be reached, with some even looking at breaching 30% over the coming weeks. Compare that to the 25% of the Great Depression of the 1930s.
Why unemployment rates matter
As the US Bureau of Labor Statistics states, when workers are unemployed, their household misses out on an income, and the whole nation then loses their contribution to the economy in terms of the goods or services that could have been produced.
Unemployed workers also have much lower purchasing power, meaning less is consumed, which can lead to unemployment for others. This creates a cascading effect that ripples through the economy.