Coronavirus: How and when to submit a weekly unemployment claim in the US
Small mistakes while filing for unemployment in the United States can cost you critical time when it comes to receiving benefits during the outbreak.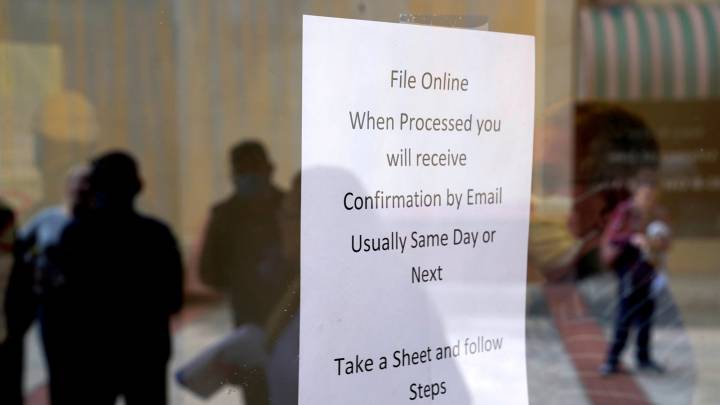 As the quarantine period continues more people are expected to file weekly unemployment claims in the United States because of the coronavirus pandemic. Roughly 26 million Americans have lost their jobs in the past five weeks. The number of claims have set a record in the country as previously 2008 was the benchmark for the highest number of people filing for unemployment in the US.
People filing for unemployment benefits are making small but crucial mistakes that are preventing them from being paid. After applying for unemployment benefits, you must submit a weekly claim the next week in order to begin receiving those benefits.
You must then submit a claim each week until you want to end those benefits. To learn more about weekly claims and what questions will be asked, visit the Employment Security Department's (ESD) website.
ESD website struggling with volume of applications
Another common mistake while filing for unemployment is answering questions incorrectly either because applicants misunderstand the question or they are clicking the wrong box - the ESD website is running slowly due to high traffic volumes.
US citizens can only file for unemployment if they were let go through no fault of their own. If a claimant quit, or lost their job by violating company conduct, they are not eligible for unemployment benefits.
Due to the amount of people trying to file for unemployment the system is constantly crashing and this is frustrating millions of Americans who need help during the outbreak. The government is aware of the issue and several state governments are teaming up with tech giants like Amazon and Google to boost the number of claims they can file. In the meantime, there are ways to help streamline the process of filing for unemployment. To get started, go to careeronestop.org and find your state.
One common question causing confusion that people may answer incorrectly: Are you receiving retirement benefits from your employer? That question is asking if you're getting a weekly retirement benefit from your employer not whether you have a 401(k).