Rennes' riches may be enough to retain Camavinga
The player is valued at 50 million euro but the financial clout of Rennes owners, the wealthy Pinault family may rule out a need for the Ligue 1 club to sell.

According to French sports outlet, L'Èquipe the family decided to oust then president Olivier Létang for negotiating with Real Madrid behind the family's back in February this year.
Real Madrid have set their sights firmly Camavinga and will turn all of their attention on the youngster if a bid to lure Paul Pogba from Manchester United fails to bear fruit this summer. The France international is believed to be Zinedine Zidane's primary target despite an injury ravaged campaign at Old Trafford but Camavinga, who has been valued at €50m by Rennes, remains high on the list of potential arrivals at the Bernabéu.
Financial muscle
However, there are obstacles in Madrid's path towards the 17-year-old sensation. Firstly, Rennes are not keen on selling and have no financial need to sell the talented youngster: "I always advise him to remain at Rennes for another season because this is the club where he learned his trade," his coach, Julien Stéphan has said.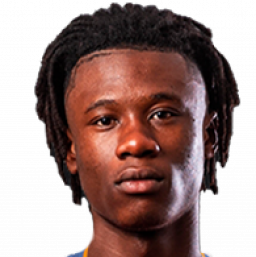 But there is another issue, according to L'Equipe: Camavinga has a gentleman's agreement to remain at Rennes for another season if the club reaches the Champions League. However, that agreement was made with former president Olivier Létang, who was reportedly sacked in February over negotiations with Madrid concerning the midfielder. As things stand in Ligue 1, Rennes are third and will go into the Champions League third qualifying round with doubts surrounding the end of the current season following the decision taken on Tuesday by the French government.