Paulo Dybala's Covid-19 'fourth positive' not unexpected
The Juventus playmaker was reported to have tested positive for coronavirus for a fourth time, but as studies have shown, this is not entirely the case.
Paulo Dybala had been reported as testing positive for coronavirus a fourth time earlier this week. The Juventus playmaker had originally announced on 21 March that both he and his girlfriend had contracted the disease. But, as some people looked at this and worried that it could mean an immunity was not built up by recovering from Covid-19, others pointed to more likely reasons.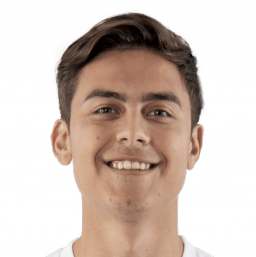 Dybala Covid-19 tests as expected
It may have seemed strange that the footballer was taking so long to get over the infection, however, Giovanni Di Perri, head of Infectious Diseases at the Amedeo di Savoia hospital in Turin, explains that it is not at all unusual, as Tuttosport notes.
"It is normal. The time range for healing varies between eight and 37 days, with it taking an average of 20 days.
"But there are also patients who have waited two months before testing negative. Dybala, therefore, is not a strange phenomenon, it happens more than you'd think.
"About 20% of those infected, appear fine but still test positive, and sometimes we cannot discharge them from the hospital because they don't have the conditions at home to reamin quarantined."
False positive
This view is backed up by a recent study in South Korea, as reported on Thursday by The Guardian (read here). In it they state: 'a clinical expert panel on Wednesday also concluded that recovered coronavirus patients who later test positive for the virus again were not "reactivated" or reinfected, but were false positives.'
When he contracted the disease, the Argentine initially suffered respiratory problems, like so many others. Now he has no symptoms and trains at home normally, since his viral load seems to be very low. Dybala is said to be in 'perfect condition' and now just has to wait.