Canadian senior citizens Covid-19 benefits: Who is eligible for the new $500 aid payment?
The Canadian government has launched a one-off payment of up to $500 for senior citizens to help them cover increased living expenses caused by the COVID-19 pandemic.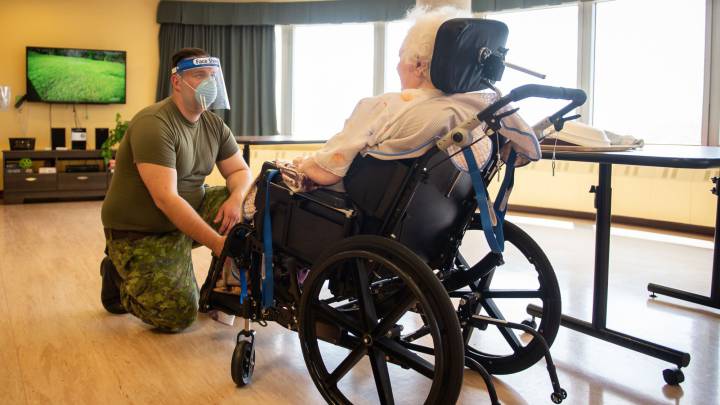 On Tuesday, the Canadian government announced that senior citizens will receive extra benefits under a new scheme as part of their Covid-19 Economic Response Plan.
Minister of Seniors Deb Schulte explained that pensioners will be entitled to a tax-free, one-off payment of $300 to help cover increased living costs caused by the coronavirus pandemic. The $300 payment will be on top of the state Old Age Security pension (OAS), with an additional $200 available to senior citizens who receive the Guaranteed Income Supplement (GIS).
For seniors whose 2019 income information has not been assessed, we're temporarily extending Guaranteed Income Supplement and Allowance payments. With this extension, we're making sure our most vulnerable seniors continue to receive their benefits when they need them the most.

— Justin Trudeau (@JustinTrudeau) May 12, 2020
Canada's pensions system
The OAS pension is a monthly payment available to seniors aged 65 and older who meet the Canadian legal status and residence requirements. However, you may need to apply to receive it.
Guaranteed Income Supplement (GIS) provides a monthly non-taxable benefit to Old Age Security (OAS) pension recipients who have a low income and are living in Canada. To qualify, individuals must already be receiving an OAS pension and their annual income must be lower than the "maximum annual threshold," which you can calculate here:
Pensioners who are already receiving the Old Age Security (OAS) pension and the Guaranteed Income Supplement (GIS) do not have to apply for the new one-time payment as it will be applied automatically.