New York reopening: regions, areas, dates, and business
New York State lifted its lockdown on 15 May but only those regions that meet strict criteria can reopen. NYC is expected to remain locked down until June.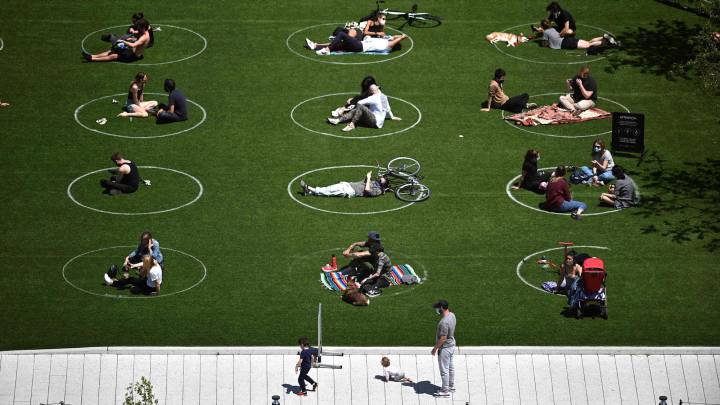 Some regions of New York were allowed to reopen for business on 15 May as state Governor Andrew Cuomo started to lift restrictions imposed by the coronavirus pandemic but New York City itself will remain locked down for the foreseeable future with the mayor of the city, Bill de Blasio, warning New Yorkers that the Big Apple will have to wait until June.
Governor Cuomo set seven mandatory requirements for New York's regions to reopen: a 14-day decline in hospitalizations, a 14-day decline in hospital deaths, a three day rolling average of new hospitalizations under 2 per 100,000 residents, 30% of total hospital beds made available, 30% of ICU beds available, 30 per 1,000 residents tested monthly, and at least 30 contact tracers per 100,000 residents.
The Finger Lakes, the Mohawk Valley and the Southern Tier have all met these and were allowed to reopen, with industry resuming in the form of construction and manufacturing and other businesses allowed to operate road-side pick-up operations.
New York has been the hardest-hit state in the US by the Covid-19 pandemic with over 350,000 confirmed cases and more than 28,000 fatalities as of 17 May.
Cuomo: New York "floodgates not open"
Cuomo said that the state would be reopened in phases and warned New Yorkers that the "floodgates have not been opened." Citizens are still advised to wear face masks and limit the amount of time they spend outdoors.
New York's other regions will have to meet the criteria before being allowed to reopen. Central New York and the North Country have complied with six of the seven, while New York City itself has only met four.
New York's statewide PAUSE lockdown order was slated to be lifted on 15 May and while the aforementioned regions have been given the green light to partially reopen, the rest of the state will have to meet the requirements laid out by the authorities before following suit. New York's lockdown order currently runs until 28 May.
See also:
Live coverage of the coronavirus crisis
You can stay up-to-date with the latest developments in the coronavirus pandemic by following our live blog. We also have a dedicated rolling feed for the United States right here.