Are stay-at-home orders ending soon in the United States?
Since the coronavirus pandemic began in mid-March millions of Americans were ordered to stay-at-home in order to fight against the virus and stop the spreading.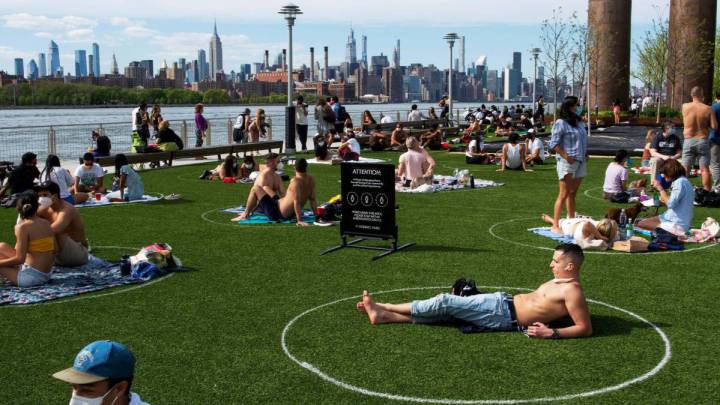 Roughly 316 million Americans in more than 40 states were ordered to stay-at-home to stop the spreading of Covid-19 in mid-March, but as the curve seems to be flattening more than 40 states have started to lift the order. According to health experts the quarantine period has been effective in reducing the rate of infection.
For the past month, the national death toll due to the coronavirus has been increasing by at least 1,000 a day and more than 20,000 new cases are being identified daily. Since April Trump's administration has been pushing governors to lift the quarantine period and reopen all of the states.
As businesses, parks and other places started to open this month of May health experts are predicting that the worst is still to come. According to internal projections, the number of daily deaths could reach 3,000 by early June.
The federal government has left it up to the states to decide when to reopen their economies but they have been feeling the pressure from president Donald Trump to do it as soon as possible. Some states like California have decided to extend-stay-at-home orders into July. Other states like Texas decided to reopen the economy on 1 May.
Which states are lifting their orders?
According to the New York Times, the following states have lifted the stay-at-home orders:
Alabama
Texas
Alaska
Colorado
Florida
Georgia
Idaho
Indiana
Kansas
Mississippi
Missouri
Montana
Nevada
Rhode Island
South Carolina
Tennessee
West Virginia
Arizona
Louisiana
New Mexico
Vermont
Minnesota
Massachusetts
Only eight states never had orders to stay-at-home because they were not impacted by the coronavirus pandemic.
Arkansas
Iowa
Nebraska
North Dakota
Oklahoma
South Dakota
Utah
Wyoming
The remainder of the states that were more affected by the outbreak are easing restrictions by gradually permitting selected businesses to reopen like in California and New York, two of the states with more confirmed cases in the nation.