Stimulus check: did it increase American spending in April?
Many retail stores including Walmart, Best Buy and Target have reported a spike in sales since President Donald Trump approved the CARES Act in March.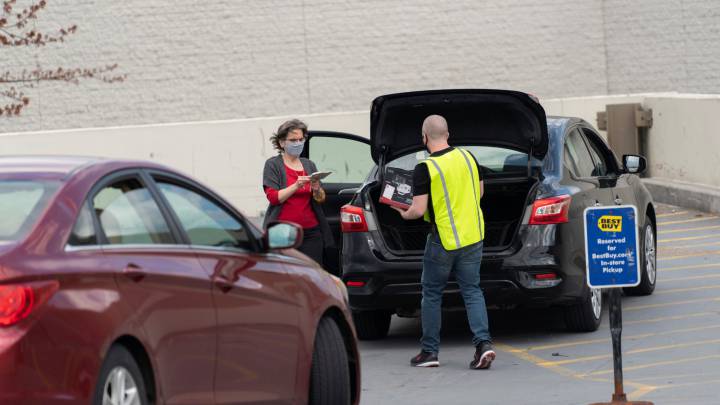 The United States federal government has already made more than 152 million relief payments to Americans since the CARES Act was approved by president Donald Trump back in mid-March. While there is a discussion over a second round, people have already used their first $1,200 stimulus payment according to reports from the major retail stores amid the Covid-19 pandemic.
Retailers see spending stimulus
Even though the money was to help Americans buy necessities like groceries and to pay bills, it was made very clear that people could use it however they wanted to. And according to Walmart, Best Buy and Target, once people started receiving their payments sales of more non-essentials like clothes, electronics and home goods increased.
Walmart's sales had slowed down during the first half of April but that all changed drastically once the government started sending out the first round of stimulus payments.
"Call it relief spending as it was heavily influenced by stimulus dollars leading to sales increases in categories such as apparel, televisions, video games, sporting goods, and toys," Walmart CEO Douglas McMillon said during the company's first-quarter earnings call Tuesday.
Target also saw an increase in sales of non-essentials with a mid-April surge in its discretionary categories like apparel: "We certainly saw an uptick as we reported, starting on April 15 as those checks arrived across America," Target CEO said Brian Cornell said on Wednesday's earnings call.
Compared to last year, Best Buy was able to retain about 81% in sales as its stores opened up only for curbside-only shopping. Once people started receiving the stimulus payments in mid-April the sales in video games, computers and small appliances went up throughout the quarter.
If it is true that the stimulus checks helped major retailers in April, they are unlikely to be able to keep up the pace as the money has already been spent. This suggests though that there will be even more interested parties as government decides whether or not to sign off a second round of checks amid the coronavirus pandemic.