Second stimulus check: what is the Skills Renewal Act?
A bipartisan group of US senators has introduced the Skills Renewal Act, which aims to boost the job prospects of those left unemployed by the coronavirus.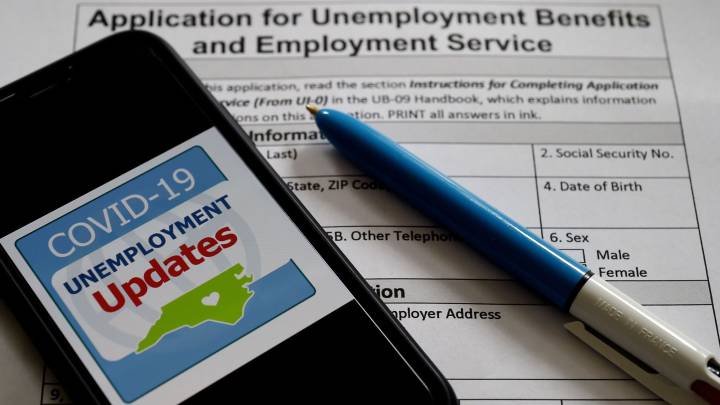 According to the latest figures released by the United States Treasury Department and the Internal Revenue Service (IRS), just under $260 billion has so far been paid out in CARES Act stimulus checks to qualifying Americans since April.
However, with unemployment in the US now at levels not seen since the Great Depression, many people in the country are likely to need further support. Indeed, 84% of respondents to a recent MarketWatch survey said they would be needing more than just one check.
HEROES Act bids to give Americans second stimulus check
Passed by the House of Representatives earlier in May, the HEROES Act proposes giving those eligible a second, one-time Economic Impact Payment of $1,200 - but it faces an uphill battle to be signed into law, amid opposition not only from Republicans in the GOP-controlled Senate, but also the White House.
Skills Renewal Act: $4,000 tax credit to offset training costs
In the meantime, a bipartisan group of senators has put forward the idea of a stimulus payment which, though it doesn't offer Americans a direct cash injection, is designed to boost the career prospects of those left unemployed by Covid-19.
Introduced by Republicans Tim Scott and Ben Sasse together with Democrats Amy Klobuchar and Cory Booker, the Skills Renewal Act proposes providing a refundable $4,000 tax credit that would offset the cost of training programs that help people "gain skills expected to be in high demand in coming years".
According to a statement released about the bill on Wednesday, this tax credit would be available to "any worker who has lost their job as a result of the pandemic in 2020" and would cover costs incurred up to the end of 2021.
You'll find a list of the types of programs that the credit would cover here.
The bill's prospects of success are good, says Forbes' Jim Wang, who explains: "With bipartisan support, this proposal has a much higher likelihood of becoming law."
What is a tax credit?
A tax credit is a sum of money that an individual can subtract from the amount of tax that they owe a country's inland revenue. According to the IRS, if a tax credit is refundable - as is the case of the credit proposed by the Skills Renewal Act - you get it back in its entirety "even if it's more than what you owe".
Live coverage of the coronavirus crisis
You can follow the latest developments in the coronavirus pandemic with our global live blog. We also have a dedicated rolling feed for the United States here.