CORONAVIRUS
4th of July 2020: what's going to happen on Independence Day?
America is slowly starting to re-open as worst of coronavirus seems to be behind the country. What will happen on the 4th of July, biggest holiday of the year.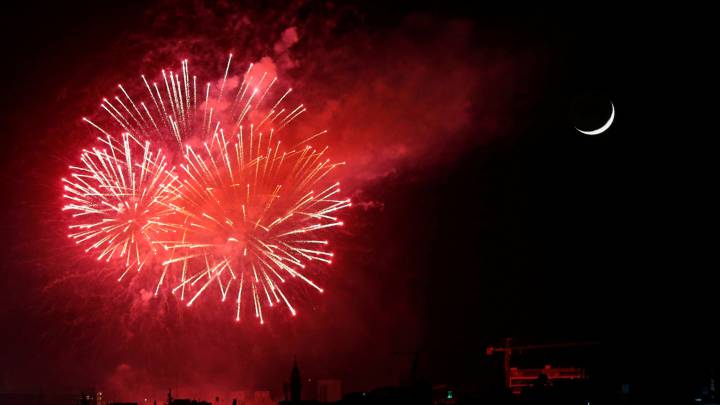 The 4th of July is still weeks away but events are already being cancelled ahead of the federal holiday because of coronavirus. The United States is starting to re-open slowly with Donald Trump pushing for a return to normality but mass gatherings of thousands of people are still a long way off. Disney World and other places will start to open again in July but the 4th of July will be very different in 2020 than previous years.
Parades have been cancelled from California to New York and several more have been forced to alter their plans or turn the celebrations into virtual events. "The July 4th Celebration in Southport has been an iconic event for over 200 years," Southport, North Carolina Mayor, Joseph Hatem said in a Facebook post as he announced the decision to cancel the parade.
American re-opening despite threat of second wave
American has seen almost 100,000 deaths due to the virus and while the daily death totals are slowing, a second wave is still a massive risk and people need to remain careful. Memorial Day Weekend plans were altered for millions and it could be the same for 4th of July, Independence Day. As millions of Americans tend to meet and travel for these big holidays, there were guidelines sent out by experts as to how to carry out the festivities.
Donald Trump is still planning to hold his "Salute to America" Independence Day event with no news of a cancellation. The National Park Service has not received details about what the event will entail and how attendees will be kept safe from coronavirus, however, which might be a sign that there is hesitation in planning. He has also been warned that it will needlessly put lives at risk.
Meanwhile, in Boston, the Mayor Marty Walsh spoke about mass gatherings and he might as well be speaking about the rest of America when he said we won't be seeing huge amounts of people at events and parades this year.
"When it comes to baseball and sports and things like that, I think by July and August, I don't think we'll be back to a place where we're going to have 35,000-40,000 people at a baseball game or 100,000 [to] a million on the Esplanade in town," the mayor said. "I just don't think we'll be at that place yet by the summer."
It also depends on the states with some having lockdown restrictions and others removing theirs or never putting on in place.