What's coming new to Netflix in June 2020: movies, TV, original series
There is plenty coming to Netflix in June, so we've picked a handful of things that are worth a watch, and provided you with a full list of what's ahead.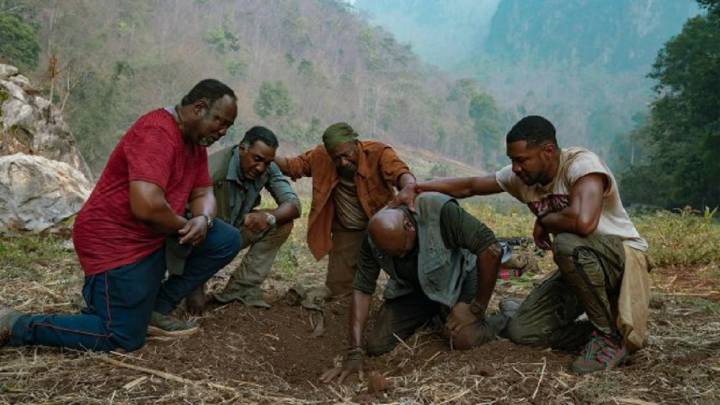 We've all been watching more movies and series than usual over the past few months while cooped up during the coronavirus lockdown. And just when you thought you might have "completed" Netflix, the world's most popular streaming service has plenty of new offerings coming in June to ensure your viewing pleasure, from 80s and 90s classics and a new Will Farrell Eurovision movie, to new seasons of groundbreaking series like German sci-fi, Dark. Here, we've put together some of the highlights...
Clueless (1990)
A quirky modern take on Jane Austin's novel Emma, the classic high school rom-com starring 90s teen queen, Alicia Silverstone, and a young Paul Rudd (who still looks the same 25 years on) comes to Netflix on 1 June.
E.T. the Extra-Terrestrial (1982)
It's hard to believe Steven Spielberg's timeless classic is not on Netflix already. But it's finally landing on the streaming service on 1 June and will be one to revisit for many 80s kids, who will have a chance to introduce their own kids to the loveable pint-sized alien trying to phone home. Just try and hold back the tears!
Dear My Friends (Season 1)
If you're partial to South Korean movies after watching Oscar winner Parasite, then you might want to check out Dear My Friends, a quirky comedy series focusing on older generations living out the final years of their lives. The series launched in 2016 and drops on Netflix on 1 June.
Lady Bird (2017)
The multi-Oscar nominated Lady Bird, created by A24 and Greta Gerwig and starring talented Irish actress Saoirse Ronan, is about a 17-year-old growing up in California. The movie is almost as good as Ronan's American accent. It lands on Netflix on 3 June.
Hannibal (Seasons 1-3)
If you haven't seen Hannibal, the American psychological horror-thriller television series developed by Bryan Fuller that was a solid hit with viewers and critics alike, then now is your chance. All three seasons of the NBC epic will be available on Netflix from 5 June.
Curon (Season 1)
Fans of Haunting of Hill house will be delighted to hear that another Netflix-produced horror series, Curno, is set to drop on 10 June. This Italian Gothic fantasy horror is about a woman who disappears on returning to her hometown after 17 years, which leads her children to discover a shadowy family legacy.
Da 5 Bloods (2020)
Following the release of BlacKkKlansmann in 2018, acclaimed director Spike Lee is back with his latest movie, war drama Da 5 Bloods, which is a about four African American war vets who return to Vietnam seeking the remains of their fallen squad leader and the gold fortune he helped them hide. This is the second time Lee has teamed up with Netflix following the release of his series She's Gotta Have It in 2017. Da 5 Bloods comes to Netflix on 12 June.
Babies (Season 2)
All the parents-to-be (and there could be many after lockdown) should check out Babies. The second part of the fascinating docu-series looking into how babies develop lands on Netflix on June 19.
Eurovision Song Contest: The Story of Fire Saga (2020)
Eurovision gets the Will Ferrell treatment as the Anchorman legend stars alongside Rachel McAdams in this comedy based on the popular European singing contest. No doubt Eurovision and Farrell will make for a hilarious combination. Not to be missed. It drops on June 26.
Dark (Season 3)
The mind-bending sci-fi series returns with its third installment on 27 June, leaving you with plenty of time to watch the first two seasons if you haven't seen them (or if you have, a re-watch will probably be necessary to refresh the mind, as a there is a lot to take in and remember with this one). It's like a dark German answer to Stranger Things and well worth a watch.
All Netflix additions for June 2020
June 1
Act of Valor
All Dogs Go to Heaven
Bad News Bears
The Boy
Cape Fear
The Car
Casper
Cardcaptor Sakura: Clow Card
Cardcaptor Sakura: Sakura Card
Clueless
Cocomelon: Season 1
The Disaster Artist
E.T. the Extra-Terrestrial
The Healer
The Help
Inside Man
The Lake House
Lust, Caution
Observe and Report
Priest
The Queen
The Silence of the Lambs
Starship Troopers
Twister
V for Vendetta
Walk Hard: The Dewey Cox Story
West Side Story
You Don't Mess With the Zohan
Zodiac
June 2
Alone: Season 6
Fuller House: The Farewell Season
Garth Brooks: The Road I'm On: Season 1
True: Rainbow Rescue
June 3
Killing Gunther
Lady Bird
Spelling the Dream
June 4
Baki: The Great Raitai Tournament Saga
Can You Hear Me / M'entends-tu?
June 5
13 Reasons Why
Choked: Paisa Bolta Hai
Hannibal: Season 1-3
The Last Days of American Crime
Queer Eye: Season 5
June 6
Queen of the South: Season 4
June 7
Patriot Act With Hasan Minhaj: Volume 6
June 8
Before I Fall
June 10
Curon
DC's Legends of Tomorrow Season 5
Lenox Hill
Middle Men
My Mister Season 1
Reality Z
June 11
Pose: Season 2
June 12
Da 5 Bloods
Dating Around: Season 2
F is for Family: Season 4
Jo Koy: In His Elements
Kipo and the Age of Wonderbeasts: Season 2
ONE PIECE: Alabasta
ONE PIECE: East Blue
ONE PIECE: Enter Chopper at the Winter Island
ONE PIECE: Entering into the Grand Line
Pokémon Journeys: The Series
The Search
The Woods
June 13
Alexa & Katie Part 4
How to Get Away With Murder: Season 6
Milea
June 14
Marcella: Season 3
June 15
Underdogs
June 16
Baby Mama
Charlie St. Cloud
The Darkness
Frost/Nixon
June 17
An Evening With Beverly Luff Linn
Mr. Iglesias: Part 2
June 18
A Whisker Away
The Order: Season 2
June 19
Babies: Part 2
Father Soldier Son
Feel the Beat
Floor Is Lava
Lost Bullet
Girls From Ipanema: Season 2
One-Way to Tomorrow
The Politician: Season 2
Rhyme Time Town
Wasp Network
June 21
Goldie
June 22
Dark Skies
June 23
Eric Andre: Legalize Everything
June 24
Athlete A
Crazy Delicious
Nobody Knows I'm Here (Nadie sabe que estoy aquí)
June 26
Amar y vivir
Eurovision Song Contest: The Story of Fire Saga
Home Game
Straight Up
June 29
Bratz: The Movie
June 30
Adú
BNA
George Lopez: We'll Do It for Half