Coronavirus lay-off "could widen gap between good and bad teams"
As the Premier League, La Liga and Serie A prepare to resume, we spoke to Dr Joel Mason about the physical effects the suspension has had on players returning to action in the Bundesliga.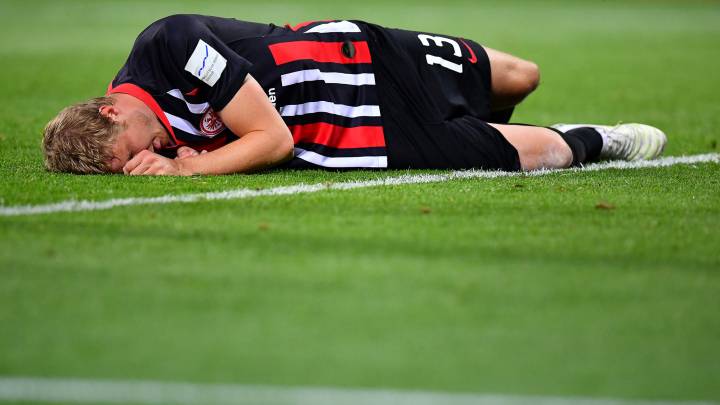 The 2019/20 football season has been disrupted by an unprecedented three month mid-season suspension but most major leagues are now set to resume. However, players will need time to get back up to speed and there could be serious consequences as they return to action after a lengthy break.
Dr Joel Mason is a researcher of training science at the University of Jena, Germany, and is currently studying the impact that the suspension has had on the Bundesliga. The statistics, freely available on www.trackademicblog.com, show a sharp increase in injury risk for players.
Three-fold increase in injuries in Bundesliga since restart

Pre-lockdown there were an average of 0.27 injuries per Bundesliga game but that figure has risen to 0.75 since the restart. That represents a near three-fold increase in the number of injuries, with over a third of those currently out injured suffering from soft tissue/muscular problems. For the most recent round of matches, nearly one in eight Bundesliga players was unavailable due to injury
To get a better idea of what these figures mean, we spoke to Dr Mason about his findings and what we should expect as the Premier League, La Liga and Serie A gear up for a return.
How is the prolonged lay-off likely to affect teams?
We're seeing a trend already in the Bundesliga. Teams who have more depth of quality are more capable of replacing injured players, or rotating their fatigued players to keep everybody as fresh as possible. Some of the lower teams, who are already struggling with player availability through injuries, are probably less comfortable trusting the depths of their bench but may have no other choice. So there's the possibility it could widen the gap between good and bad teams in some leagues.
Are we likely to see this in the Premier League too?
It could be a similar story in the Premier League - some teams will be able to rotate their squad as necessary to work around fatigue and injuries. Chelsea and Man United in particular may benefit from the depths of their squads combined with their willingness to tinker with the line-up.
With clubs still trying to socially distance where possible, is there a danger that they will not have enough contact time with medical staff to prevent injuries?
In some cases access to medical, massage and physiotherapy services may have been restricted early in the training return, and these things can add up in the maintenance of healthy athletes, especially when there has been a quick spike in workload. Ultimately though, given the circumstances, prioritising health over performance is justified.
The best teams would have captured a comprehensive baseline of where player fitness and physical capacity were at when they returned from the lockdown, and carefully monitored the process from there, even if staff didn't have as much direct contact as they typically do.
How important will the fixture list be to keeping players fit and healthy?
Spacing out games as much as possible will definitely help retain some of the quality game, and can certainly help in limiting the injuries too, at least in theory. Premier League clubs are more accustomed to fixture congestion than Bundesliga teams, and they'll have well-organised training and recovery structures to minimise the associated physical burden and injury risk as much as possible even when the mid-week rounds do arrive.