GEORGE FLOYD
CrossFit: CEO Greg Glassman steps down after racist tweet
The company's CEO, Greg Glassman, has stepped down after hundreds of gyms disaffiliated with the brand over some controversial George Floyd tweets.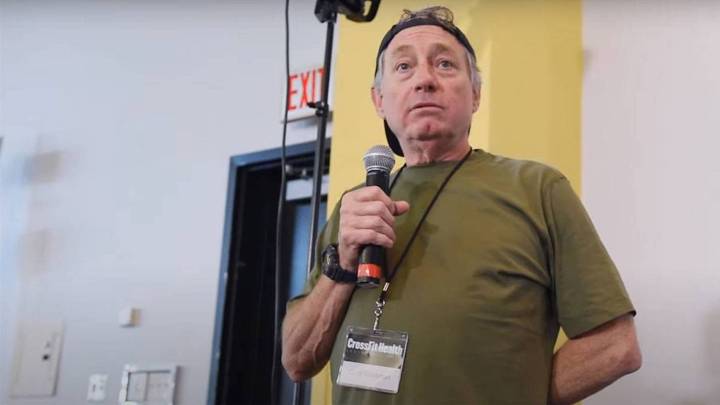 CrossFit Inc founder Greg Glassman stepped down as chief executive on Tuesday, days after he apologized for his tweet on the killing of an unarmed black man as it drew criticism and led to footwear brand Reebok ending its tie up with the fitness regimen.
His resignation comes at a time when sensitivity to issues facing people of color has taken center stage in the United States, with protests across the country after the killing of George Floyd on May 25.
"I'm stepping down as CEO of CrossFit Inc, and I have decided to retire. On Saturday I created a rift in the CrossFit community and unintentionally hurt many of its members," he said in a company statement https://bit.ly/3hb6Gbm that named Dave Castro as the new CEO.
In response to a tweet by research firm Institute for Health Metrics and Evaluation that classified racism and discrimination as public health issue, Glassman had posted on Saturday, "It's FLOYD-19".
The tweet, which equated the police killing of Floyd to the COVID-19 pandemic, drew flak and led to an apology from Glassman after Adidas AG-owned Reebok ended its 10-year-old partnership with his company.
500 Gyms Have Disaffiliated from CrossFit
Hundreds of gyms around the world have disaffiliated with CrossFit after Glassman's Tweet and subsequent backlash. Being an affiliate of CrossFit costs 3,000 dollars a year and means you can officially use the brand name on your gym and it puts you on a list where people can find you when they search for CrossFit gyms in certain regions.
Affiliate membership also means you must have CrossFit trained coaches and that can cost thousands of dollars too. CrossFit has over over 10,000 gyms in more than 120 countries and generates around US$4 billion in annual revenues. It is unclear how much this current situation has affected the revenue but Glassman's removal might steady some nerves over the company's future.
Many gyms believe the best way to handle this current situation is to demand for Glassman's removal as the CEO. That has happened now but some gyms do not want to remain linked with the brand.
"Our partnership with CrossFit HQ comes to an end later this year. Recently, we have been in discussions regarding a new agreement, however, in light of recent events, we have made the decision to end our partnership with CrossFit HQ. We will fulfill our remaining contractual obligations in 2020. We owe this to the CrossFit Games competitors, fans and the community," Reebok said in a statement.