REAL MADRID
Real Madrid: Camavinga having doubts
The 17-year-old is concentrated only on Rennes for now but if they don't make the Champions League, the club might be put into a difficult position.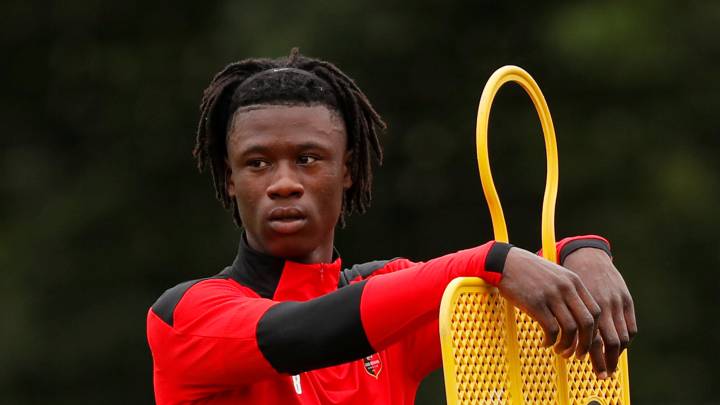 The future of Eduardo Camavinga remains unresolved. The president of Rennes, Nicolas Holveck, has said on a number of occasions that the club would not sell the midfielders this summer despite interest from Real Madrid. In France, however, they say the 17-year-old is having doubts.

According to L'Equipe, Rennes' potential qualification for the Champions League next season will be decisive. They also have a remote chance of gaining access to the competition through the Europa League but there best hope is by making the Champions League via the play-offs.
Camavinga has spend the summer concentrated only on Rennes. In June, he spend 10 days in Antibes, working hard doing a program designed by Moussa Sissoko, his current agent. On 22 June, Camavinga was the first player to return to training under the order of coach Julien Stephan. He arrived at 07:30, an hour before the rest of his teammates.
Real Madrid have not made an official offer for the future star midfielder yet but he has also not renewed with the club and there is a massive risk that he will leave next summer for a considerably smaller fee. His contract ends in 2022 and L'Equipe report that there has been no contact over a new deal.