WORLD CUP 2022
World Cup stadium, Lusail, shines bright in the middle of the desert
The Lusail Stadium will host the inaugural World Cup 2022 game and holds 80,000 people. The stadium will help turn the Lusail into a modern city full of amenities.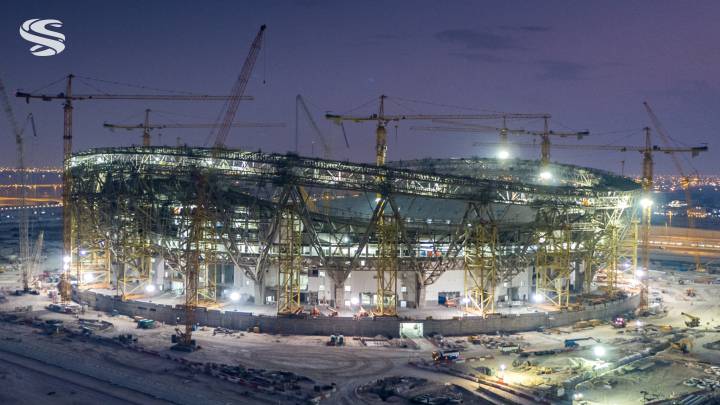 The Lusail Stadium in Qatar will be the one that attracts most attention during the World Cup in 2022. Between the eight stadiums lined up to host games, it will be the venue for the inaugural game on 21 November 2022. It will be the stadium to create the first impression for viewers around the world. It will also host group games, a semi-final and the final will be played on 18 December 2022 there too. It has a capacity of 80,000, more than any of the other stadiums that will host games during the tournament.
Works are currently taking place on the stadium and it will be the last to be completed. Given its size, it takes longer for the work to be done. The Supreme Committee for Delivery & Legacy has said that the stadium will open before the end of the year.
The Committee posted several photos on its social media channels of the Lusail, showing the workflow and the progress being made on construction. The upper structure has now been completed and much of the other work in the stands too.
The electronics at the stadium are 52% completed, the infrastructure around the stadium is 45% of the way done and 21% of the pitch is in place. They have also started to install the 80,000 seats.
The stadium shines bright in the middle of the desert and given it is in Lusail even more so. It is one of the most important cities in the region despite not having many services in the past. It will be transformed into a modern city with given the shopping and large-scale economic facilities that will be put in place.