Vermont is first state without a Covid-19 death in last 30 days
The state of Vermont has officially gone 30 days without a death related to Covid-19, unlike many other parts of the country where cases keep increasing.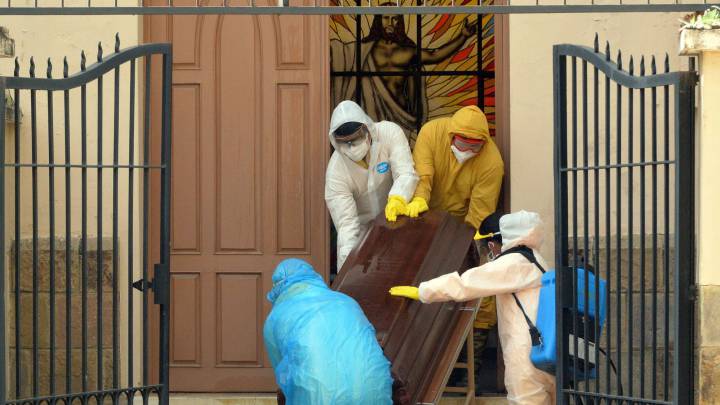 Since reopening their economies, several states have seen a spike in new coronavirus cases which has led their respective governors to take drastic measures in order to stop the spread. Florida and California have been hit hard with the pandemic and they are now two of the focal points of the infection in the United States.
Vermont leads the way
It is not all bad news, however, as Vermont became the first state that has gone 30 days without a death attributed to Covid-19. The state has remained steady at 56 deaths from coronavirus since 18 June according to the Health Commissioner Mark Levine who said that this was achieved because of strict health protocols for those in long-term facilities, who account for 52% of the state's facilities.
"We like to think this is because Vermonters are actually doing what we advised them to do. On a given day in Vermont, we may have two people in the hospital with Covid-19," Levine said of the benchmark.
Strict health protocols helped achieved this benchmark
Since the start of the coronavirus pandemic, Vermont has seen just nine deaths per 100,000 people compared to 29 in New Hampshire, 122 in Massachusetts and 165 in New York.
The state government has implemented strict protocols for those long-term care facilities like nursing homes to stop the spread and people living there can't receive any visitors. They are also being tested constantly, at least four separate times over the course of two weeks, for those entering the facilities for the first time.
Levine credits the directors and staff of those facilities for establishing intense measures to protect the vulnerable populations they care for, as well as families that have sacrificed visiting their loved ones.
"We know it just takes one case introduced into a nursing home for a disaster to happen," said Levine.