Real Madrid: Gareth Bale to collect every penny of his salary
The Welsh forward insists on staying at Real Madrid where he will receive up to the last euro of his wages for the two years left on his contract: 60 million before tax.
Gareth Bale's departure from Real Madrid looks like it will a costly business. Diario AS understands from sources who are well informed about his contractual situation have explained that the player has made the decision collect every last euro of the wages stipulated in his contract with the club which runs until 2022 and which enables him to take home 14.5 million euros after tax, per season. For Madrid, that is a total of 60 million euros over the next two seasons if Bale doesn't find a new club. Zidane seems to have decided not to play Bale again and made that clear to both the club and the player in the final weeks of the league campaign in which the Welsh forward didn't play a single minute of the team's last six games. For the final game against Leganés, Bale wasn't even in the squad list - it was telling that Brahim, who has made just a handful of brief appearances all season, was given a run-out at Butarque.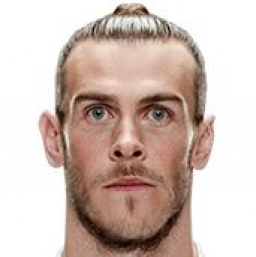 Bale is happy in Spain
"Gareth is delighted with the idea of seeing out the two years left on his contract," his agent Jonathan Barnett, told AS. "He's happy in Spain. And so is his family. It's a shame that Madrid are wasting the chance to use him because he is a model professional and continues to train well". But it now looks like Bale will not be able to redeem himself as far as Zidane is concerned. "With respect to that, you'd have to ask Zidane about it. Gareth has no problem at all because he knows Zidane is a great coach who has been hugely successful".
Last summer, Bale was close to moving to China. Jiangsu Suning were keen to make him the best aid footballer on the planet but they were not willing to meet his transfer fee. In the end, Madrid decided not to press any further with the operation as they thought they could still gain a decent price for a player who, at that time, was still very much a superstar after his performance in the Champions League final in Kiev. Since then, Bale has faded and at 31, it's going to be difficult to find a club who will take him on "Very few clubs can afford his salary".
So Bale has decided that he won't forgive a single euro of his wages from now until his contract expires. "A loan isn't really a viable option for a player of his status," Barnett points out. And nor is the possibility of Madrid paying part of his wages if he were to be loaned out. As things stand, the only serious option for Bale would be a move to MLS. "It's a league which is growing," he himself admitted not so long ago. "A lot of players want to go there now. It's something that would interest me. I loving going to Los Angeles on holiday. I play a lot of golf out there…"
Bale has scored over 100 goals for Madrid
This season has been Gareth Bale's worst since joining Madrid. Just three goals in 20 games. Every time Zidane has given him a chance, he has disappointed. Last season he scored 14 goals and the season before that, anterior 21. In total, Bale has scored 105 goals in 251 appearances for Real Madrid. He arrived in the capital in the summer of 2013 for 101 million euros - a world transfer fee record. Today, his agent can't find a club who can take him...