Atlanta United's president explains why Frank de Boer left
After Atlanta United lost all three games of the group stage and were knocked out of the MLS is Back tournament leading the team and manager deciding to part ways.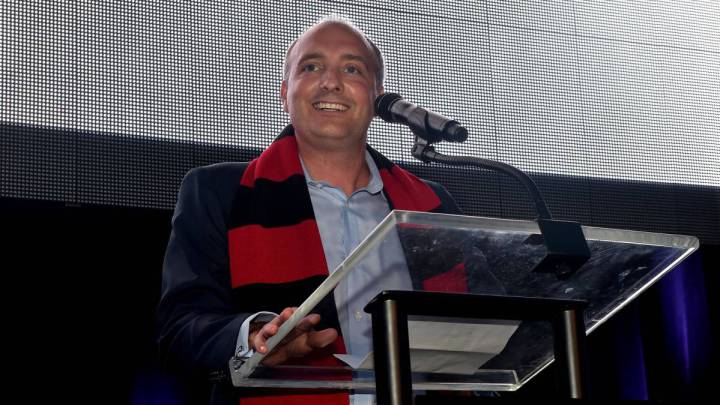 Atlanta United's president Darren Eales explained why the team and manager Frank de Boer decided to part ways after losing all three games of the MLS is Back tournament. The news broke out on Friday and Eales said that the Dutch manager didn't meet the team's expectations at the tournament so they decided that his time in Atlanta was up.
During an interview with Atlanta Journal Constitution, Eales said that even though de Boer won two titles with Atlanta United last year, the team should always be fighting to be amongst the best in all the competitions, "we want to be a top club and play in a way that's exciting, dynamic and winning trophies."
Atlanta Utd players shocked by De Boer decision
The decision came as a shock to many players because they were not consulted about Frank de Boer's situation after the MLS is Back tournament. But Eales explained that the owner Arthur Black was indeed consulted prior to firing the Dutch manager.
Atlanta United announced on Monday that Stephen Glass will be the interim head coach as the club begins to look for a permanent replacement and as the MLS announces when will the 2020 season be resumed.
"We will take our time and find someone that can take this club forward," he said. "We want to be successful. We want to win matches but have an expectation of being on the front foot and being aggressive with playing."


MLS
*Update 28 de julio de 2020