Forbes: Dallas Cowboys are the most valuable sports team in the world
The Cowboys remain the most powerful sports franchise in the world according to Forbes' annual assessment of the world's most valuable sports franchises.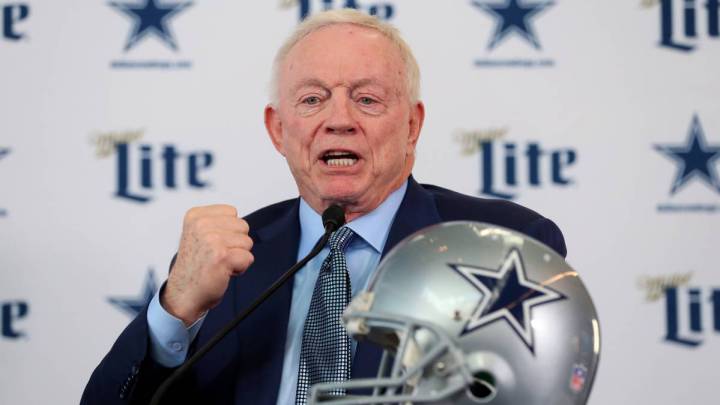 Every year Forbes releases their annual assessment of the world's most valuable sport franchises and once again the Dallas Cowboys are at the top. The NFL team is now worth $5.5 billion and its sport continues to dominate the list, with 27 franchises making the top 50.
The Cowboys have been at the top of the list since 2015 and in that year Real Madrid beat them because they were only worth $3.2 billion. They have almost doubled in value since then and this year they are the only NFL team in the top six franchises of the world.
From 2009 to 2019 the Dallas Cowboys have been the NFL team with most tickets sold during each home game of the regular season. According to Football Reference, the Cowboys registered 727,432 fans during their home games last season.
Jerry Jones first investment
Back in 1989 Jerry Jones decided to buy the Dallas Cowboys and paid $150 million to acquire the NFL franchise that since then has continued to dominate the television ratings week after week, year after year. The Cowboys' stadium is worth $1.5 billion and is the fourth most expensive in the world.
Training camp in Arlington
The Cowboys are preparing for the beginning of the 2020 season and because of Covid-19 there will be no pre-season games this year. The team that is now managed by Mike McCarthy started its training camp in 2 August and will end it on 5 September, just in time for their first regular season game. The Cowboys will debut on 13 September against the L.A. Rams at the new SoFi Stadium for the Sunday night game.