India records highest single-day spike as 66,999 test positive
India has witnessed its highest-ever single-day spike in new Covid-19 confirmed cases, although the fatality rate in the country is constantly declining.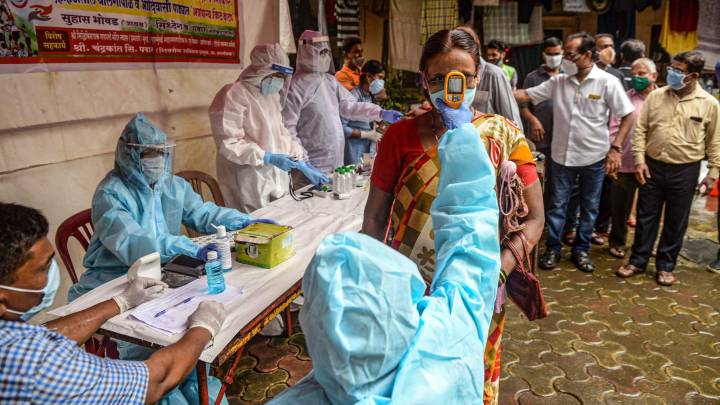 Although India has been making significant progress in its battle with the coronavirus recently, with an impressive fatality rate decline and surging recovery numbers, the country experienced a setback on Thursday as the highest ever single-day spike in Covid-19 cases was reported.
66,999 fresh cases were reported across India, which resulted in the caseload mounting to 2,396,637, according to the Union Health Ministry.
942 new deaths were reported in the span of 24 hours, as shown by an update released on Thursday morning, taking the death toll in the country up to 47,033.
Highest fatalities reported by Maharashtra
Out of the 942 fresh deaths, 344 were reported in Maharashtra, which remains the state with the highest reported fatalities (18,650). 119 were registered in Tamil Nadu, which has reported 5,278 fatalities so far, while 112 deaths were reported in Karnataka, whose death toll stands at 3510.
India currently has 653,622 active Covid-19 cases, which represents 27.27% of the total caseload. The fatality rate in the country with the third-highest number of cases globally has recently plummeted to 1.96%, which indicates that India is able to deal with infected patients in a very good manner but can't cope very well with the virus rapidly spreading across its states.