Reinier pens two year loan deal with Borussia Dortmund
A deal has been concluded between the Brazilian and the Bundesliga side with the teenager set to spend two seasons at the Signal Iduna Park based side.
Reinier Jesus put pen to paper today and signed a two year loan deal with Borussia Dortmund. The Brazilian arrived in Germany on Monday and underwent a medical test with the Bundesliga side on Tuesday and after signing his contract on Wednesday, the teenager is set to train with his new colleagues on Thursday.
The deal is believed to cover two seasons for the Brazilian central player with the German side having an option to review the arrangement after the conclusion of the 2020/21 season.

Fully booked non EU player spaces at Madrid
Both parent club Real Madrid and the Brazilian agreed that the loan option was the best solution for the teenager in developing with Dortmund coach Favre already an admirer of the player claiming: "He's a fine young talent and at just 18 years of age has plenty of room to improve. It's key to show a degree of patience with young promising individuals"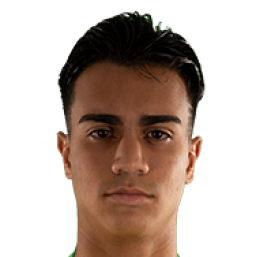 Two other factors played a role in the decision with Achraf's positive Bundesliga experience showing a path of what can be achieved in the Bundesliga along with the factor that when the loan deal expires, the likes of Vinicius, Rodrygo and Militao should have Spanish passports and free up an non EU space at the Bernabeu club with both Renier and Kubo set to secure these allocations.
Reinier moved to the Spanish capital earlier this year after Madrid paid Flamengo 30 million euro for his services. The central player was a key player for Raúl for his Real Madrid Castilla side in Segunda B and now the Brazilian will have the chance to play in the German top flight and in the Champions League wearing the famous yellow and black BVB shirt.