Messi considers Sunday no-show as Barcelona test awaits
The Argentine star's legal team are considering the appropriate action for their client to take this weekend with some pointing to that of Neymar just a year ago.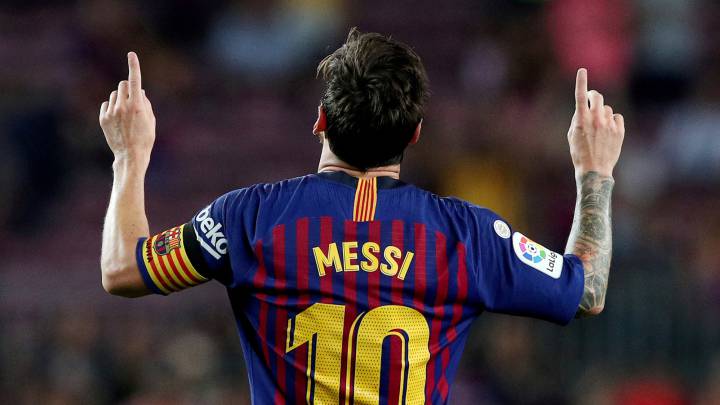 Lionel Messi is seriously considering not going to FC Barcelona's Ciutat Esportiva on Sunday, the location where the squad is supposed to be appearing first thing in the morning to go through medical tests ahead of the restart of training. These tests include the PCR for Covid-19.
Messi testing the Barcelona waters
The question of whether Messi was going to appear or not arose at the same time in which the famous burofax arrived at the Camp Nou offices. At first it was taken for granted that the Argentine star was not going to show up for the first squad get together of the new season, although later attempts were hinted at that to temper the situation, with thoughts on potential legal implications.
However, the legal team advising Messi believes that as the club was officially notified by that burofax, the contractual relationship is now over, and it is no longer necessary for the player to turn up. The decision has not yet been rubber stamped by his representatives, but as far as Barça are concerned, he is unlikely to be present.
Messi to follow Neymar actions?
If this indeed plays out, it would see Messi take a similar stance to that of Neymar a year ago. The Brazilian didn't show up for the early training session with Paris Saint-Germain as he looked to add pressure on the club to let him return to Barcelona. As we know, this did not occur, but it did bring a torrent of abuse Neymar's way from the stands, and he was dropped from the first team as well as punishment. An apology and a few top performances later and it was (almost) all smiles as the player helped his team to the club's first ever European Cup final.
According to the internal guidelines at FC Barcelona, not showing up for the medical tests on Sunday would imply a small sanction against the player, and this would be increased for further days missing. On Monday, the team are scheduled to meet for the first pre-season session of the Ronald Koeman era, with a former player of the Dutchman suggesting that he'd be rather pleased if the six-time Ballon d'Or winner didn't appear.