Messi hoping to reach an amicable settlement with Barcelona
The Argentine has decided that looking for an amicable departure from the Catalan club is the most prudent line of action.
Both Leo Messi and FC Barcelona are condemned to try and find a mutually suitable solution for both sides and avoid an expensive and time sapping battle through the courts that neither party is keen to entertain. This has prompted Messi to try and secure an amicable exit from the Catalan club.
see also:
Messi will leave Camp Nou but Barça are anxious that his departure will see his exit being compensated economically and with a multiple player exchange as part of any agreement with Manchester City with speculation suggesting that City will pay Barcelona 100 million euro and offer three or four players as part of the operation with Barcelona being able to announce the move as the biggest in football eclipsing the 222 million that París Saint-Germain paid for Neymar back in the summer of 2017 with the matter expected to be conducted by lawyers representing both sides over the weekend. 

Manchester to Barcelona
The City players rumoured be be included as part of the deal are Gabriel Jesús, Eric García, Bernardo Silva and Angeliño but their move to Camp Nou will need to be approved by new Barça boss Ronald Koeman who now faces the task of re-building a new team with no Leo Messi.
Catalunya Ràdio report however that club president Josep Maria Bartomeu is in no mood to accommodate an amicable separation as the executive does not want to be remembered as the 'president who let Messi leave Camp Nou' and will decline to sign any contract releasing the Argentine unless the stipulated 700 million release clause is covered.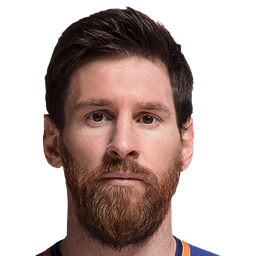 Messi is expected to offer an explanation behind his motives and the player is now being advised by his legal team on the next move in this game of chess.
Leo Messi potential FC Barcelona departure: live
Follow the latest developments in the possible Leo Messi Camp Nou exit here with our live coverage.