Sami Khedira could continue his career in Major League Soccer
According to TuttoSports the World Cup winner Sami Khedira could continue his career in Major League Soccer after his contract was terminated with Juventus.
Andrea Pirlo has taken the reins as Juventus coach after Maurizio Sarri was sacked for failing to take the team to the semi-finals of the Champions League. For Pirolo, it's his first big coaching job and he already had the tough task of reorganising his squad for the new season.
Pirlo started clearing out the team by shpwing the door to Gonzalo Higuain and Blaise Matuidi - both ended up joining Inter Miami, the new franchise of Major League Soccer (MLS). It looks like Sami Khedira could join them.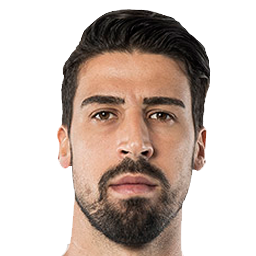 Khedira's future could be in the MLS
The German midfielder could join his former team mates and continue his career in the MLS. According to TuttoSport, Khedira has one year left with Juventus so if any team in Major League Soccer want to sign him, then they will have to pay Juventus to terminate his contract.
Any team willing to sign the 33-year-old midfielder will have to pay a fee of 3.1 million euros;  TuttoSport didn't reveal which MLS club are interested in signing Khedira. The former Real Madrid midfielder played a total of 145 games with Juventus in all competitions.