Gonzalo Higuaín's negative record from the penalty spot
The Argentine striker made his debut last weekend in MLS with Inter Miami and he could have scored on but struggled in his first game missing a penalty.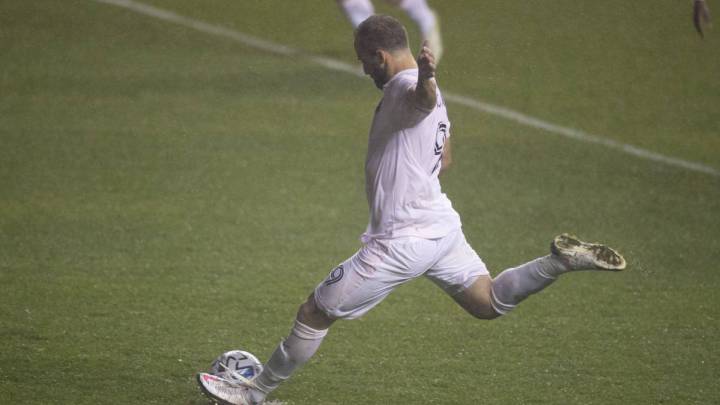 Gonzalo Higuaín arrived as one of the biggest stars of Major League Soccer this season. The Argentine striker signed with Inter Miami and has already made his debut for the Florida based franchise. The table was set for Higuaín to score his first MLS goal but the Argentine missed a penalty kick as Inter Miami's fell 3-0 to Philadelphia Union.
Not the first time he misses
Gonzalo Higuaín is not so lucky from the spot with his MLS miss his fourth career failure. Everything started in 2018 when the 32-year-old missed a penalty against Tottenham Hotspur in the UEFA Champions League on 13 February of that year.
On 11 November, 2018 Higuaín had another opportunity to end his negative streak but AC Milan's goalkeeper Gigi Donnaruma blocked his shot from the penalty spot.
Two years have passed since then, but history has not changed for Gonzalo Higuaín. On 11 March of this year he missed another penalty against Udinese in a Serie A match with Juventus. That day Juve ended up winning the game 2-0 and even though the Argentine missed a penalty he did score a goal as part of the victory.