Amazon Prime Day 2020: dates, when is it and how long does it last?
The largest retailer on the planet is holding its annual bargain basement bonanza again this year: how to make the most of the the flash sale.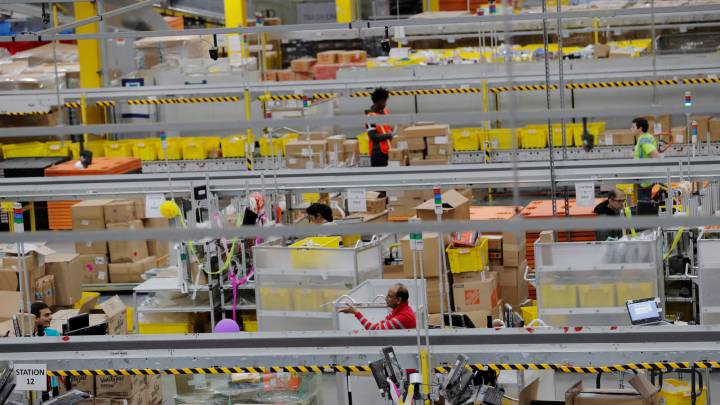 Amazon Prime Day has come at last. Last year it was held in July and saw some of the best sale prices in 2019. This year due to a certain pesky pandemic the event has been postponed.
Amazon have confirmed that Prime Day 2020 will be held across 48 hours, tomorrow, October 13 and 14. The deals will go live starting at midnight PST.
Follow all the best deals live
Who can take advantage of Prime Day sales?
Amazon Prime members can take advantage of the deals, even if you're not already signed up you can try out Amazon's free, 30-day Prime trial. Importantly, remember that if you don't cancel before the 30-day trial finishes, your membership will cost $12.99 per month or $119 per year.
Will other retailers will be cashing in on Prime Day?
From last year we think it's likely that Walmart, Best Buy and Target are very likely to have deals running concurrently with the Prime Day ones. Some might have even started theirs a few days earlier. Anything you know you want that may run out on super-sale day, it could be wise to check out the competition early.
Early bird deals:
Until October 12, Amazon is offering Prime members a $10 credit to use on Prime Day when members spend $10 on items sold by select small businesses. Plus, Amazon is making it easy to support businesses from anywhere across the country, allowing you to browse products by category, region or even filter your search by businesses that are female-owned, black-owned, military family-owned and so on.
Until October 14, Prime members can spend $10 at Whole Foods Market online or in-store to get $10 to spend on Amazon during Prime Day.
Prime members who spend $10 in an Amazon Go store until October 14 get $10 to use during Prime Day.
Prime Members can use the QR code in the Fresh In-Store section of the Amazon app to get $10 to use on Prime Day when they spend $10.
Use your Prime account to spend $10 at checkout at an Amazon Books or Amazon Pop Up, and you get $10 to use during Prime Day.
Deal watcher tool: hack the sale
Amazon has also made shopping for bargains even easier by creating a new watch this deal button, which enables customers to set an alert to be notified when specific products go on sale. This button is only available on Amazon's mobile app, so you should be sure to scroll through and subscribe to deals on all the products you're hoping to snap up at a discount on Prime Day to make sure you don't miss them.
When the big day comes, be sure to tune into our live feed where we'll be helping you to shop for bargains.