Miguel Herrera retracts heat-of-the-moment FIFA virus comments
Club América coach Miguel Herrera was angry when star goalkeeper Guillermo Ochoa got injured and he blamed the national team for the excessive workload.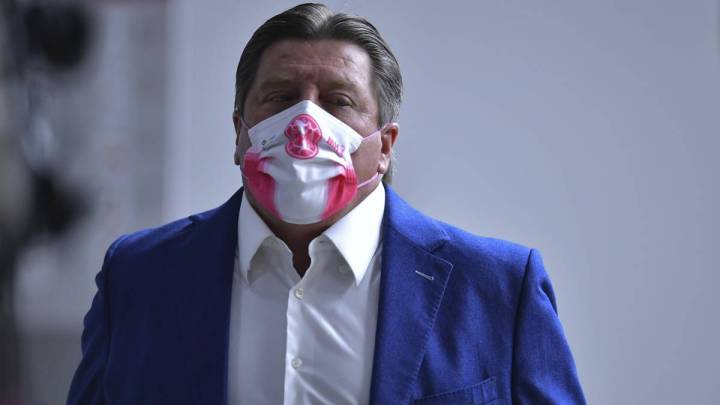 Two weeks ago, Club América coach Miguel Herrera said that his first choice goalkeeper Guillermo Ochoa was injured as a result of being overworked in training with Mexico's national team. Herrera also said he didn't like his players joining up with the national team when there is no FIFA international break.
Herrera retracts comments
During the October international break, Miguel Herrera was interviewed by W Radio and said he didn't mean to blame the national team for the injuries or his players suffering from fatigue. "It was the heat of the moment, I was angry and after I said what I said, I talked to the bosses of the national team to clear the situation," he said.
Herrera also said that he has no intention of managing Mexico's national team himself and added that he always supports his players whenever they are called up. "I will always support the players from Club América that are called to the national team. When I was coach I never did training camps because there was no time. I only called players for the FIFA international window.
"I am not thinking about the national team because my head is focused on winning titles with Club América. I want to manage this club for many years and I hope Henry Martín and Jorge Sánchez play against Algeria," he ended.