Chicharito aims to improve and give his best with LA Galaxy
Los Angeles Galaxy's Javier Hernández has scored one goal in 10 games and he promised fans that he will improve in an Instagram post on Friday.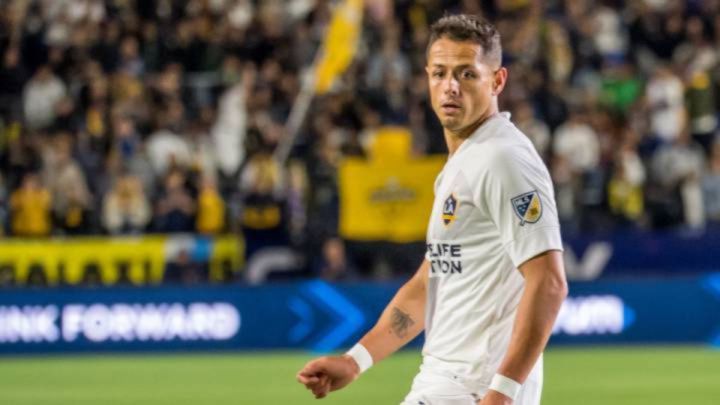 Javier Hernández arrived at the Los Angeles Galaxy this season as one of the big stars of Major League Soccer, but his performances have not been the best this season. The Mexican striker has played ten official games and has only scored one goal with the 5-time MLS Cup winners.
In those ten games that Chicharito has played in, the LA Galaxy have only won one and currently they are second last in the Western Conference with three games left of the regular season. Hernández has missed two consecutive games due to a calf injury and the last game they played saw Portland take all three points.
After the 5-2 loss the bosses decided to part ways with coach Guillermo Barros Schelotto and Dominic Kinnear will take charge of the team for the remainder of the season. As all these changes are happening, Chicharito posted on Instagram that he will do better for his new team.
"I know I haven't been at my best level lately. But I am already working harder than ever on a personal and football level, to retrieve all that confidence you have given me with results. I know exactly what LA Galaxy represents and I understand the responsibility I have with our fans, with the people of Los Angeles, with the board and with my colleagues," he wrote
"Even though today I am not going through my best football moment, I am committed to working harder to improve myself and change things. I have a huge commitment to all the people who gave me the opportunity to accomplish another dream by playing here, but mainly to myself and believe me: I will not fail. Thank you for trusting me still."
LA Galaxy making a late playoff run
The Los Angeles Galaxy will try to make a late playoff push with three games left of the regular season. They host Real Salt Lake this weekend, then Seattle Sounders and finish the season visiting Vancouver Whitecaps. Currently on 18 points, they still have a chance of making it into the top 8 places.


MLS
*Update 1 de noviembre de 2020