Chicharito disappointed with first season at LA Galaxy
Javier Hernández arrived at the Los Angeles Galaxy as one of the biggest stars of the MLS, but he hasn't met the expectations in his first season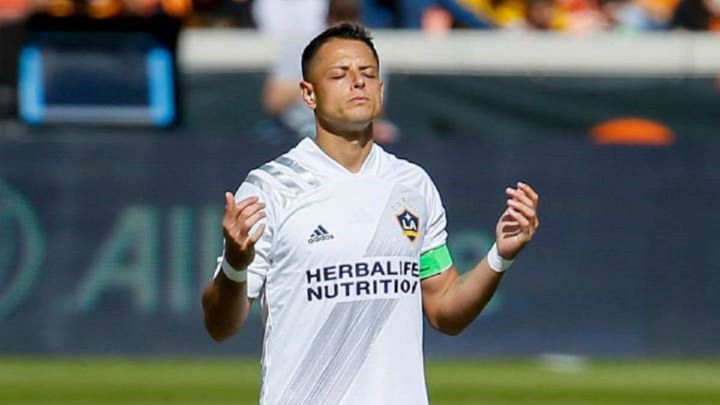 On 21 January the Los Angeles Galaxy announced the signing of Javier Hernández after paying Sevilla 8.5 million euros. Chicharito arrived as one of the most expensive signings for the 25th season of Major League Soccer and to replace the spot Zlatan Ibrahimovic had left at the five time MLS Cup champion team.
14

"I arrive (to MLS) as a legend in the history of Mexican football. I know this will bother a lot of people," said Hernández during his presentation with LA Galaxy back in January.
Disappointing season
Nine months after he arrived in Los Angeles, the coronavirus pandemic and two injuries has meant that Chicharito has only played 10 games for the Galaxy and scored one goal. The team is having the worst season in their history and they have a slight possibility of making it to the playoffs this season with two games left.
The 32-year-old's only goal with the LA Galaxy was in the MLS is Back tournament that was held in Orlando, Florida amid the coronavirus pandemic.

Injuries have also prevented him from adapting fully to the team. He suffered his first one in the MLS is Back tournament and he was sidelined for two months, missing the restart of the 2020 season in August. The Mexican striker suffered a second injury last week that has caused him to miss three straight games with only two left of the regular season.

His poor performances with the club have seen him linked with a possible return to Chivas next year, but LA Galaxy's General Manager Dennis te Kloese denied that claim last week in an interview with ESPN.
With the disappointing season the team is having the te Kloese decided to part ways with Guillermo Barros Schelotto and appointed Dominic Kenniar as interim coach for the rest of the season.
Fans of the club are pointing fingers at president Chris Klein and General Manager Dennis te Kloese for not making the side a top contender to win the MLS Cup title.
The last time the LA Galaxy won the MLS title was in 2014 after defeating New England Revolution 2-1 in extra-time. Since then they have suffered several disappointing seasons and failed to qualify for the playoffs in 4 out of 5 years.



MLS
*Update 3 de noviembre de 2020